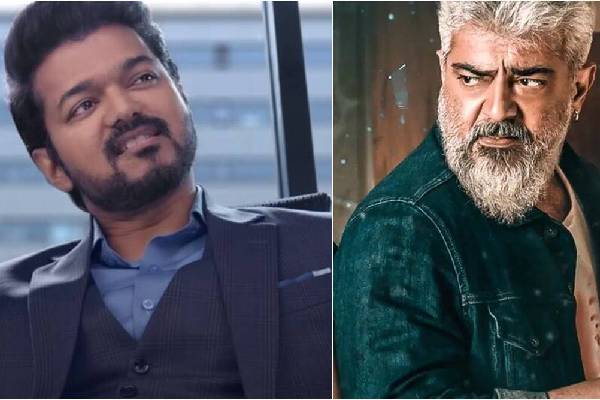 Varisu and Thunivu have finished their first week on a high note as the films have collected a gross of 212 Cr & 146 Cr respectively. Varisu is leading in all areas right from Tamil Nadu to Overseas.
Thunivu is a profitable venture in all areas except AP/TS & Kerala where the film has underperformed and also weak areas for the Hero. Overseas has exceeded everyone's expectations and has done well.
Varisu distributors are yet to break even in Tamil Nadu, Karnataka, Kerala & Overseas. Ap/Ts is an own release. So the film needs legs to achieve breakeven for all buyers.
| Area | Varisu (7 days) | Thunivu (7 days) |
| --- | --- | --- |
| Tamil Nadu | 90 Cr | 87 Cr |
| AP/TS | 17.8 Cr | 3.35 Cr |
| Karnataka | 11.3 Cr | 9.05 Cr |
| Kerala | 11.2 Cr | 4.45 Cr |
| North | 8.75 Cr | 1.35 Cr |
| India | 144.05 Cr | 105.2 Cr |
| Overseas | 67.7 Cr ($8.3 Mn) | 40.7 Cr ($4.99 Mn) |
| Worldwide | 206.75 Cr Gross (105 Cr Share) | 145.9 Cr Gross (76 Cr Share) |