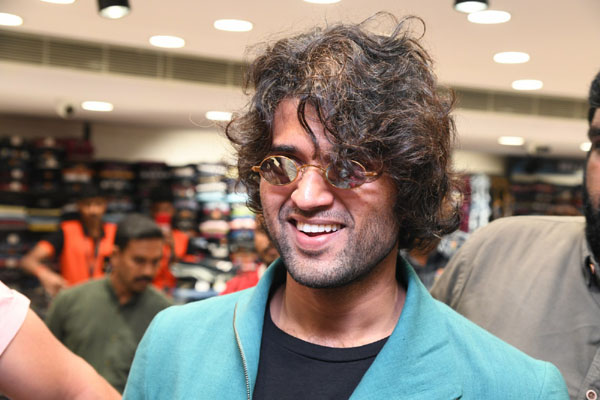 After producer and distributor Chadalavada Srinivasa Rao backed out from the earlier deal, producer KS Rama Rao will be selling it off to the various distributors. Chadalavada bought the film's theatrical rights for AP and Telangana for whopping Rs 25 crore but now he has quashed the agreement.
The Chadalavada brothers made huge money on 'Bichagadu', a dubbed movie. But they don't have confidence now on Vijay Deverakonda's film after the flop of 'Dear Comrade' and 'Meeku Maathrame Cheptha' (Vijay D is the producer). Plus, the film has been postponed to February. Another aspect is that the movie's director Kranthi Madhav has delivered huge flop recently.
Vijay Deverakonda has now decided to take this film in his hands to help out the producer KS Rama Rao in business and other matters. He is also seeking help from his friend Sandeep Vanga to help him out in cutting the movie's trailer and final edit.
'World Famous Lover' lost all the buzz due to many issues and VD is focusing to bring the hype. The film stars Catherine Tresa, Raashi Khanna, Isabella, and Aishwarya Rajesh. This is an intense and matured lover story and the film has music by Gopi Sundar.