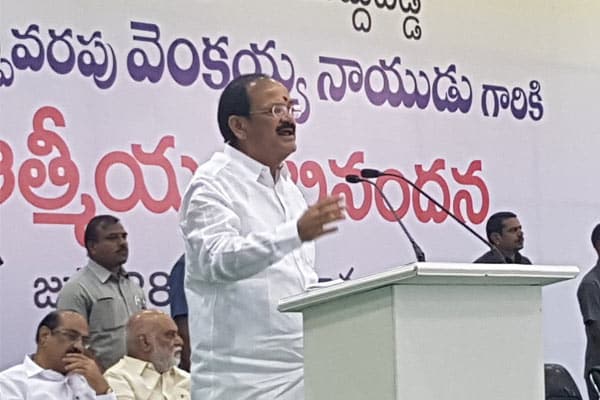 Former Union Minister and NDA Vice Presidential Candidate Venkaiah Naidu's vision 2020 is to quit politics and retire at his village doing public service. However, if elected as Vice President, Venkaiah's term will end in 2022.
Speaking at the meet and greet programme on Saturday in Hyderabad, Venkaiah said that the Prime Minister Narendra Modi is cognizant of his decision to retire in January2020.
The prime minister informed him that the Vice President nominee has to be a leader from the south India and with an agriculture background and acceptable to everyone. Venkaiah said that he was a grass root worker who never aspired for top positions in the Bharatiya Janata Party.
He held that while RSS and ABVP instilled good manners and leadership skills respectively, BJP gave him opportunities. Former BJP President said that it is easy for him to relinquish his ministerial position and said that he sent away the official car within ten minutes of the announcement of his candidature.
The 68year-old says that the thought of not being able to visit the party's office brings tears to his eyes.