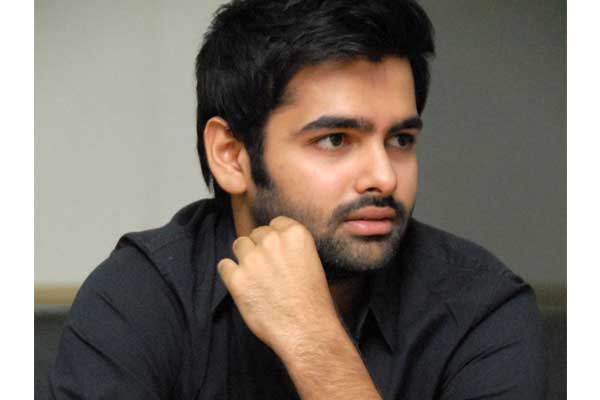 Ram Pothineni is on a low now, it is a must for him to assess his strengths and flaws and work on his limitations be it in the selection of story or the factors surrounding him or for that matter his attitude. Why did Shivam fail at the box office? The critics and insiders in the industry, the audience in general say the film could have been a decent hit but for the length. The original length decided by the director was somewhere between two hours 10 to 15 minutes but the producer had sought to make his own changes and kept the length at two hours 50 minutes. The Panel members at the Censor Board and distributors too suggested the film needs a trim in the second half. The promotion was a bizarre thing too. A press meet was held at Daspalla for a big section of the journalists and the hero who is supposed to turn up at 2pm showed up at 6pm..a full four hour delay. Neither did he apologise or smile but left in a while citing to his team that he had no mood to stay on evenwhile as Rashi Khanna went on with her chat.
His PR suggested that the promotional material like posters, first look etc should be made available to websites but Ram felt that it would be right to post it on his Twitter and wanted media to take it from there, share it. But why would anyone even look at his Twitter account for updates when he is not social and not that big a star?
When it came to selling the film, Dil Raju approached the producer and said he would buy it, the producer quoted seven crore for Nizam. Ram has a market in Nizam for not more than 3.5cr, so Dil Raju offered despite all the debate a decent figure of 5crore. The producer didn't sell it to him apprehending Dil Raju's insistence on seeing the film and his habit of asking for cutting the length. If there is no change in the attitude of the uncle and nephew, the coming days would be difficult. Even a hero like Mahesh Babu went all out to promote his film, one shouldn't be taking the status very seriously. Directors will refuse to work and the hero will have to settle for newcomers. Surender Reddy was supposed to do Tom and Jerry with Ram after Kick but owing to differences with his uncle the project was called off. A director needs creative freedom and freedom to express his opinion. If that is thwarted, it shows on the film and its prospects. The next film due is Kishore Tirumala, his film Hari Katha has been apparently changed to Nenu Shailaja. The real change actually needs to come from the producer and the hero.