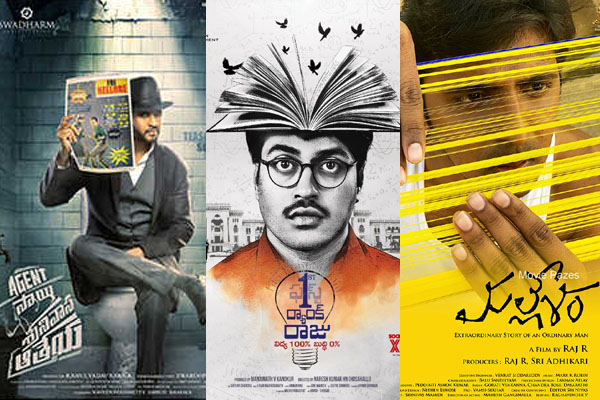 New Releases :
1. Agent Sai Srinivasa Athreya :
ASSA has topped the weekend with very good collections in cities & good collections in A centres. The hold on weekdays is crucial for the film as all centres came on to the board only on Sunday. Good !
2. First Rank Raju : The film has opened to decent collections on Friday in AP but couldn't hold it as it has dropped over the weekend. The collections are low in Nizam. It can be termed as a below par weekend overall. Below par !
3. Mallesham : The film is doing decent business in Hyderabad City and is below par in rest of the Telugu States. Word of mouth is good for the film but biopics have limited appeal at the box office unless they are aggressively well promoted or enacted by big stars. Below par !
Delayed dub release Gajendrudu is limited to decent collections in B centres of AP while Manchu Vishnu's Voter is a huge disaster.
Holdovers:
Maharshi which is about to celebrate 50 days run in more than 140 centres has continued to be the best among the holdovers. The film is nearing its final run & running on % basis mostly.
Game over which was limited to Multiplexes in first week couldn't hold enough in the second weekend as it got affected by ASSA. The film is a below par venture at the box office.