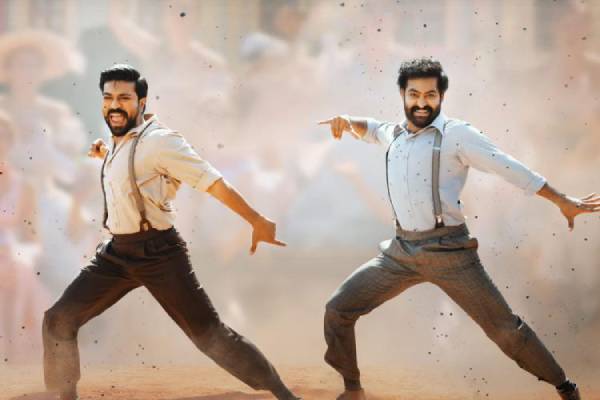 The best places to check out for which way the mood is swinging at the Academy of Motion Picture Arts and Sciences, or just the Academy, this Oscars season, are the two Los Angeles natives — 'Variety', which has been reporting on Hollywood even before the Oscars were invented, and the 'Los Angeles Times' (LAT).
And both have given their votes in favour of "Naatu Naatu", the M.M. Keeravani-composed hit number from "RRR", for Best Original Song and Guneet Monga and Kartiki Gonsalves's Netflix production, "The Elephant Whisperers", for the Best Documentary Short.
Whereas LAT is categorical in its thumbs up for "Naatu Naatu", 'Variety' hedges its bet. "The divas (in other words, Rihanna and Lady Gaga) don't have much of a chance against 'RRR' and its joyous dance," LAT proclaims.
'Variety', however, points to an imponderable: the effect of Rihanna's spellbinding performance at Super Bowl LVII at State Farm Stadium in Glendale, Arizona, on this past February 12.
"This race is closer than people may be aware of," writes 'Variety'. "Naatu Naatu from 'RRR' is still considered the favourite, but Rihanna's Super Bowl performance helped the 'Black Panther: Wakanda Forever' campaign. Also, I think many ballots with Angela Bassett as supporting actress are likely to have a 'Lift Me Up' as well."
'Variety' added: "The same could be said for Lady Gaga with 'Hold My Hand' from 'Top Gun: Maverick', which has been nominated for best picture. Lady Gaga, who's not performing, could also factor into a down-the-line vote for 'Top Gun: Maverick' and David Byrne for 'Everything Everywhere All at Once'."
Still, it concludes with a 'Will Win' and 'Should Win' for 'Naatu Naatu', compared with the 'Could Win' for 'Lift Me Up'.
On "The Elephant Whisperers", the jury is still out because of the lobbying by Malala Yusufzai, Taliban victim, human rights campaigner and film producer, in favour of "Stranger at the Gate", the story of an Afghan refugee named Bibi Bahrami and members of her little Indiana mosque, who come face to face with Richard 'Mac' McKinney, a US Marine who has secret plans to bomb their community centre.
"First rule of Oscar prognostication: Don't pick against a movie about orphaned elephants," says LAT. 'Variety' is more careful before also voting in favour of "The Elephant Whisperers".
"Predicting the shorts is always very unpredictable, but this year is in overdrive," 'Variety' notes. "Netflix has two movies in the running — 'The Elephant Whisperers' and 'The Martha Mitchell Effect' — with the former tracking very well with voters."
We doubt if the story of the wife of Richard Nixon's Attorney General, John Mitchell, who is remembered for her frank public comments and interviews at the peak of the Watergate scandal, get past a heart-warming tale of an indigenous couple named Bomman and Belli, who are entrusted with raising an orphaned baby elephant named Raghu, and their adorable relationship in the majestic setting of the Mudumalai National Park, Tamil Nadu.
But "Stranger at the Gate" has formidable backing. Malala, who, incidentally, now counts Meghan Markle and Priyanka Chopra among her friends, "was on the circuit in a big way for 'Stranger at the Gate', which could be the one that pushes it forward," 'Variety' points out, adding: "The heartwarming feelings from 'How Do You Measure a Year' (which is about a father-daughter relationship) also struck a few chords."
After mulling over the possibilities, however, 'Variety' concludes: "Flipping a coin in favour of Netflix's love for animals."