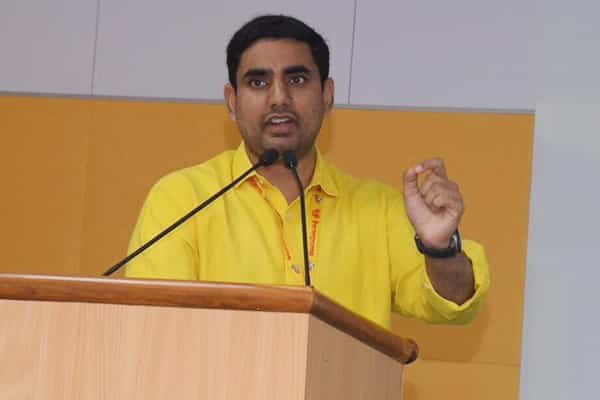 While the entire Andhra Pradesh is protesting against PM Modi's tour, the Opposition YCP is nowhere to be seen in the scene. CM's son and Minister Lokesh asked whether Jaganmohan Reddy is coolly taking rest in his Hyderabad Lotus Pond luxury house without bothering at all about AP people's woes. Lokesh further asked whether all the YCP leaders were busy mobilising people for Modi's public meeting in Guntur.
The TDP has raised the tempo of pro-special status agitation in AP during Modi tour here. Thus CBN cornered not only the BJP leaders but also the YCP as well to a large extent. Lokesh took the lead in attacking Jagan. He asked whether the Opposition leader is afraid to come out to join special status agitation because of the Modi government. There are over 26 cases of illegal assets against Jagan being investigated by the Enforcement Directorate and the Central Bureau of Investigation.
In fact, it is Jagan who has claimed all the credit for making special status a big election plank but now he is not coming forward to join AP people's agitation. Lokesh took strong objection to Jagan not supporting AP people in their hour of need. Obviously Jagan is afraid that the BJP will send him to jail if he protested during Modi visit, Lokesh said.
G.Ravikiran
Telugu360 is always open for the best and bright journalists. If you are interested in full-time or freelance, email us at
Krishna@telugu360.com