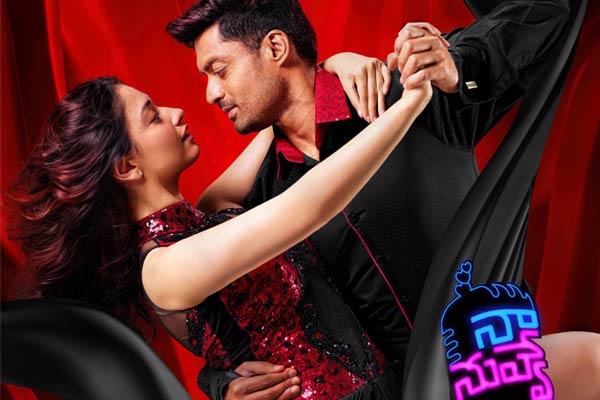 Naa Nuvve Audio review
Naa Nuvve is an upcoming romantic film starring Kalyan Ram and Tamannah Bhatia in lead roles.Music for the film is composed by Mollywood's melodious composer Sharreth. The film is directed by Jayendra. Legendary cinematographer P.C.Sreeram is also part of this wonderful team.
The album begins on a peppy note with Hey,Hey ILU which has lot of Hip-Hop makings and also fun rhythm section. The usage of mobile beeps in different ways is quite interesting. Anantha Sriram made a brilliant attempt to write lyrics about the instant messaging conversations which youngsters are quite drawn to.
A breezy number Nijama Manasa is brilliantly performed by Yazin Nizar and M.M.Manasi with an air of poetic fervour and also has a rock ballad feel. Sharreth also infuses the style of jazziness to the overall song which makes it even more enjoyable. Anantha Sriram strikes it again with his beautiful depiction of love.
It is time for a fast paced number Right Right Right by Tippu who does a commendable job with his silken voice. Ramajogayya Sastry tries a trendy styled lyrics which work well for the song's theme. The Rap version also has the entire locality names of Hyderabad that is quite fun to hear. The song also speaks about life's philosophy and optimism in great vigor.
Chiniki Chiniki is already making waves with its beautiful presentation and the song wonderfully gels with the album's feel. Karthik and newcomer Saptaparna do complete justice to the song with their sublime vocals. The song also has faint feel of Raaga Madhyamavati but effortlessly goes to western scale changes.
Another funky number Premika sung by the composer Sharreth which also has the feelings of separation, longing and also lot of passion. Composed in harmonic minor scale, the song creates great impact with string section. Ananth Sriram once again gives mesmerizing lyrics for this challenging song.
The title song Naa Nuvve occurs with an air of classicism and amazing pleasant feel with just the use of grand piano and breezy vocals of Priya Mali. Ramajogayya Sastry gives some really captivating lyrics for this beautiful number. The overall approach towards the song is minimalistic and the grand piano takes the lead quite effectively.
The finale occurs in the form of Hey ILU– this time sung by the sultry sounding Rita. While Tippu's version had sweetness overloaded, Rita brings more punch and power to this frisky composition. The interludes have additional layers of sequencing which is quite fun to hear.
Verdict:
Naa Nuvve is an incredible whiff of fresh air in the midst of heavy sounding Tollywood albums.
Our Picks: Chiniki Chiniki, Premika , Hey ILU (Rita)