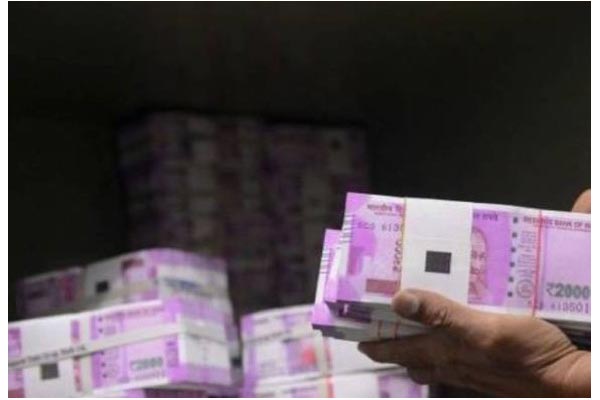 The Income Tax raids carried on Monday in multiple cities across the country has created flutters in Telugu States, especially Andhra Pradesh.
This is because the I-T department issued an official press release on the outcome of the raids.
The release says, "Evidence of cash payment of more than Rs 150 crore to a prominent person in Andhra Pradesh has also been unearthed during the search."
The I-T department has busted a hawala racket worth Rs 3,300-crore and spread across multiple cities such as Delhi, Mumbai and Hyderabad with links to "leading corporate houses" in the infrastructure sector.
The raids resulted in busting of a "major racket of cash generation" by leading corporate houses in the infrastructure sector through bogus contracts and bills, it said.
This led to speculations on who is the 'prominent person' of AP and which is the 'leading infrastructure firm.
Both these clues given by I-T department were enough to trigger speculations that the 'leading infrastructure company' is Megha Engineering and Infrastructure Company Ltd owned by Megha Krishna Reddy.
Because he is the one who is calling the shots in both the Telugu States in securing mega government projects worth thousands of crores of rupees.
Now the focus shifts to 'prominent person in AP'.
This led to speculations that the person should be a powerful person who should belong to a ruling party in AP and who is capable of taking decisions on whom to be given the contracts.
Now this is anybody's guess to predict who will take decisions on giving contracts worth thousands of crores in a state.
These speculations created panic in ruling YSRCP circles as I-T department made it clear that it had gathered 'evidences' of how this infrastructure firm diverted Rs 150 crore money through hawala route to prominent person in AP.
They fear that there will soon be cases filed against this prominent person and may be grilled, jailed for interrogation by I-T and Enforcement Directorate.