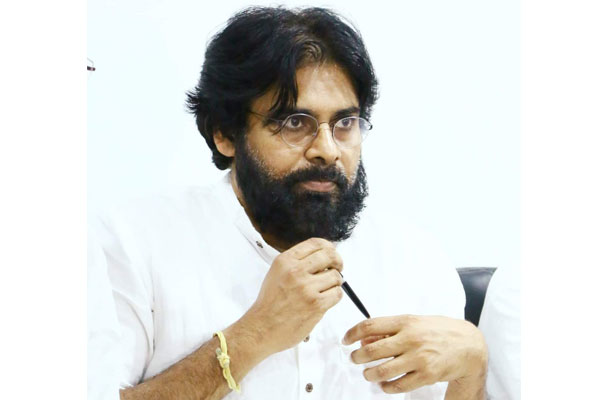 Janasena chief Pawan kalyan has so far released candidates for 64 assembly constituencies. He has also announced that 21 seats will be given to BSP and 14 seats to communists. As part of this alliance, he is giving Mangalagiri ticket to CPI. With this news, Sakshi and other Jagan associated media started campaigning that Pawan Kalyan is intentionally fielding communists here so as to help Lokesh. They also added that this shows the nexus between Janasena and TDP. But the simple statistical analysis reveals the reason behind Pawan's decision.
In 2009 elections, in which TDP had a grand alliance with TRS and communists allotted this ticket to them but both CPI and CPM contested from here. Finally, Congress candidate emerged winner with 32.5 % votes in this constituency while PRP got 24.6 % votes and communists together got 31.3% votes. Pawan Kalyan who has been making decisions based on solid statistical data rather than anything else realized the strength of Communists and allotted the ticket to them.
2009 results in Mangalagiri constituency:
| Party | Candidate | votes | vote percentage |
| --- | --- | --- | --- |
| INC | Kamala Kandru | 52585 | 32.5 |
| PRP | Tammisetty Janaki Devi | 39823 | 24.61 |
| CPI(M) | Dontireddy Srinivasa Kumari | 25525 | 15.77 |
| CPI | Muppalla Nageswararao | 25158 | 15.54 |
If summed up PRP + Communists will have a whopping 55% vote share in 2009. Of course in politics one plus one may not be two but nonetheless, it shows the strength of communists in this region.
But why did Lokesh choose this constituency?
It is to be noted that, YSRCP candidate Alla Ramakrishna won only with 12 votes margin in 2014. Jagan thought of giving the ticket to someone else and with that news, Rama Krishna Reddy (RK) went underground with no communication to YSRCP for a few days. Later YSRCP decided to field him again. At the same time, Lokesh is believing that families who pooled their land for capital here and also people of this constituency will be biggest beneficiaries of Amaravathi capital. Moreover, the constituency has significant chunk of BC population, that has been strong forte of TDP.
However, RK is believing that the legal battles he fought against government will help him win the votes now as his image grown in last 5 years because of these legal battles against government. At the same time, Janasena chief Pawan Kalyan understood the prominence of communist leaders here. Since 1951, there are 14 MLAs for this constituency and out of 14 – 4 MLAs were from communist parties, only 2 were TDP, 6 were INC, 1 was Janata party MLA and 1 is YSRCP MLA (current MLA).
By seeing all this , one can understand that, Janasena is going practically in this constituency. So Sakshi and other pro Jagan's media's campaigning on TDP-Janasena nexus based on this constituency only shows their fear of losing anti-incumbency votes to Janasena. We will have to wait and see who will win from here this time.
Telugu360 is always open for the best and bright journalists. If you are interested in full-time or freelance, email us at
Krishna@telugu360.com