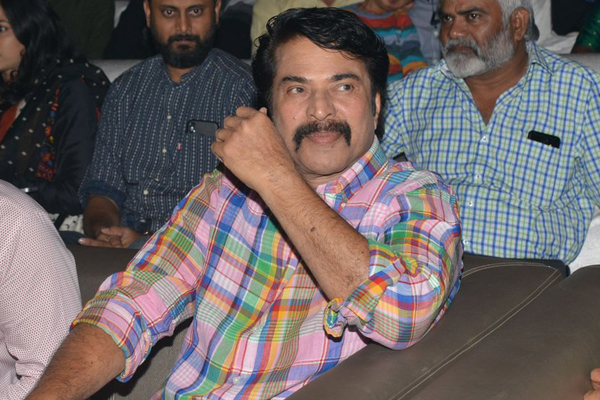 Hyderabad: About 25 years ago, the Malayalam superstar Mammootty played a leading role in K Vishwanath-directed Swati Kiranam. This was the only straight movie he did in Telugu film industry. However, he became popular with Maniratnam's Dalapathi, a Tamil dubbed movie. Despite several offers, the complete actor didn't take up any movie as they're not justifying his talent and image, said a source close to Mammootty.
"The reason for long gap in Telugu film industry was lack of a suitable story for me. After Swati Kiranam, no one approached me with a heart-touching story and character for me," said Mammootty, while adding that recently he watched two Telugu movies — Rangasthalam and Bharat Ane Nenu.
Mammootty was offered the role that played by Saikumar in Prasthanam, but the Malayalam superstar didn't want to act in a negative role. He was away from the Telugu film industry for a long because non-availability of proper characters for him.
Mammootty's second straight Telugu movie 'Yatra' is slated for release soon. Mammootty is reportedly okayed two more Telugu movies and gave call sheets for 2019, he said.
Mammootty did 399 movies in a span of 35 years. Telugu audience know him with movies Swati Kiranam and Dalapathi. Yatra movie is a biopic on late Dr YS Rajasekhara Reddy, former chief minister of united AP. The movie focuses on the Dr YSR's sensational padayatra that eventually took him to chief minister's post. "It's really heart-touching subject as it narrates how YSR interacted with people during his padayatra and how he tried to resolve problems of society," added Mammootty.