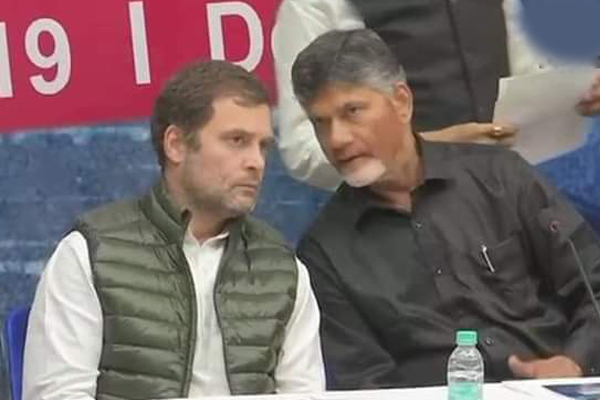 The anti-BJP parties came on to a single platform and placed specific demands before the Election Commission of India. The Congress, the TDP, the DMK and other parties demanded return of the polling method to the old and traditional ballot paper system in place of current electronic voting machines (EVMs). If that is not possible, the election authorities should and must count all the VVPAT slips to ensure transparency.
AICC President Rahul Gandhi, TDP chief Chandrababu Naidu, NCP leader Sharad Pawar, Loktantrik Janata Dal leder Sharad Yadav and scores of leaders attended the opposition parties' meeting when they decided to meet the Chief Election Commissioner on Monday. Their new demand is seen as a calculated move to put additional pressure on the ruling BJP and the election authorities ahead of the general election.
It all appears not possible to remove the EVMs at this advanced stage. The election is just three months away. The opposition is firm on counting of all Voter Verified Paper Audit Trail slips. This will give confidence to the voters that their votes are clearly cast to their satisfaction. The opposition parties are bringing forth these demands under their slogan – Save Democracy and Save Nation.