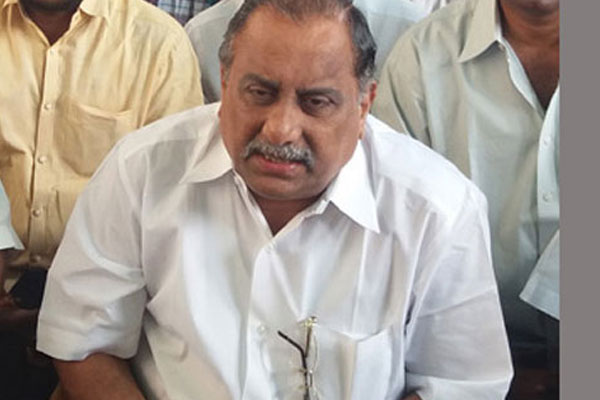 The silence of Mudragada Padmanabham, the prominent Kapu leader in the state of AP, on the statement of CM YS Jagan has become topic of debate among Kapu leaders as well as the community. Kapu people are questioning why Mudragada did not comment on Jagan's statement 5% of the 10% EBC reservations will not be given to Kapus.
Actually, Chandrababu Naidu promised Kapu reservations before 2014 elections and won the elections. However, after winning the election, he could not keep his promise. But after Modi passing 10% EBC reservations bill in parliament, Chandrababu announced that, his government will dedicate half of this i.e. 5% of EBC reservations to Kapu community. But AP CM Jagan made a statement on that last week and told that his government will not split EBC reservations to provide half of them to Kapus and it was Chandrababu Naidu's political opportunism to decide splitting EBC reservations. In other words Jagan did not agree for any reservations to Kapus, who voted in huge numbers to Jagan in recent elections.
Now Kapu people are wondering why Mudragada did not condemn this statement yet and some of them are approaching him and pressurizing him to do so. We will have to wait and see how and when Mudragada will respond on these statements of Jagan.
Telugu360 is always open for the best and bright journalists. If you are interested in full-time or freelance, email us at
Krishna@telugu360.com