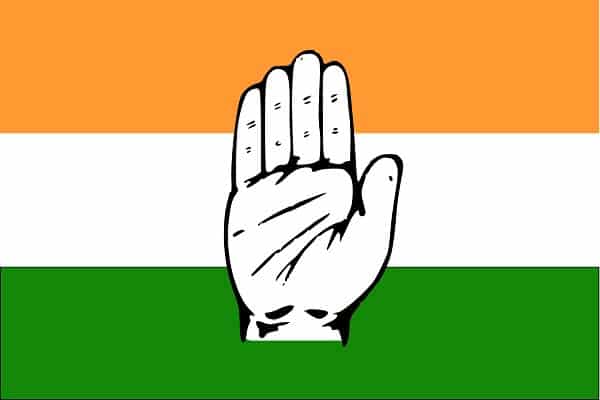 Hyderabad: Four senior Congress leaders are leaving the grand-old party. After former minister Sunitha Laxma Reddy, it's the turn of Ponguleti Sudhakar Reddy to resign from Congress party. Another former minister G Vijayarama Rao also resigned from Congress. Further, former Congress MLA Pravin Reddy is reportedly looking to TRS as he was denied party ticket for Husnabad Assembly constituency. Ponguleti will join BJP party soon.
Explaining about the reasons that forced him to leave the Congress party in a letter addressed to AICC chief Rahul Gandhi, Reddy said: "The Telangana Congress leaders have made the party a commercial entity. The TPCC has failed to strengthen the party from gross root level in Telangana. Moreover, the ticket allocation was full of corruption and that made the party as the commercial party for rich people instead of encouraging those who have been loyal to the party for long. I worked for Congress for over 35 years, but the party didn't recognise my commitment and contribution. I don't see any rationale behind continuing the same TPCC office bearers after the dismal performance in Assembly elections. Further, blaming their failure on EVMs is really shameful on the part of the party."
Reddy met Prime Minister Narendra Modi in New Delhi on Sunday afternoon and later in the night, he joined BJP in the presence of party president Amit Shah.
On the other hand, Sunitha Laxma Reddy, after resigning from Congress, is set to join TRS on Monday.
"Few Congress leaders were trying to suppress me. There's no discipline in the Congress party. Without asking for my explanation, how can TPCC suspend me from the party. I started my political career as MLA 20 years ago. Late Dr YS Rajasekhara Reddy accommodated me in the Cabinet. I have already sent my resignation letter to AICC chief Rahul Gandhi," maintained Sunitha.
Vijayarama Rao has criticised TPCC chief Uttamkumar Reddy for encouraging brokers and parachute candidates, while suppressing the senior leaders. "TPCC only encourages land grabbers, brokers and those who practice illegal activities only," remarked Rao.