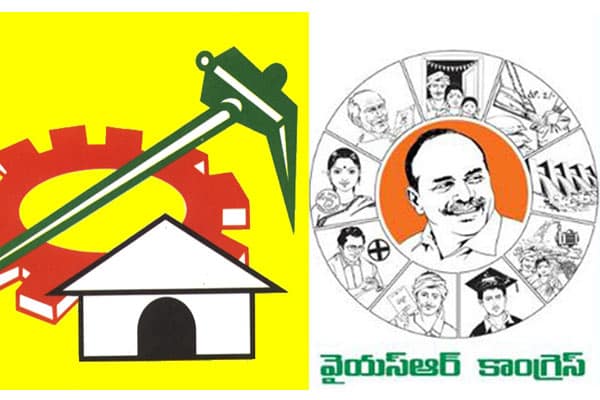 The TDP is decrying Z+ security being given for 'Vizag Swami'. It is indirectly referred to Swaroopananda of Sarada Peetham. Not just that, the TDP says that the YCP leaders are dumping corruption money in Sarada Peetham.
TDP MLC P. Ashok Babu has accused the Visakhapatnam-based Sarada Peetham of sheltering criminals and corrupt elements with the active support from its 'fake Swamiji'. The Swami has turned the Visakha Sarada Peetham into a dumping place for the huge corruption money of the ruling party leaders. This is why utmost importance and security were being given to him right now. The Ministers had no moral right to talk about the Swamijis as they did not come forward to defend the temples when there were over 168 attacks and desecrations.
The TDP leader termed it as unfortunate that the YCP leaders have turned the temples and peethams into commercial centres meant to serve their political interests. It was Chandrababu Naidu who upheld the sanctity of the Tirumala temple and brought to it the Telugu Ganga water. Whereas, the Jagan Reddy gang had tried to undermine the hill temple and even attempted to reduce the Seven Hills to only Two Hills. The Jagan Reddy regime should explain to the devotees why it failed to order a detailed CBI probe into all the incidents relating to the temple attacks in the State. The ruling party Ministers and MLAs were only trying to spread false misinformation campaigns in order to cover up their failures and criminal politics. Neither the Chief nor the Endowments Minister reviewed the security being provided at the temples so far.
Mr. Ashok Babu accused the YCP leaders of causing disrespect to the Tirumala temple by resorting to other religious propaganda in the SVBC and TTD tickets and in the pink diamond propaganda.