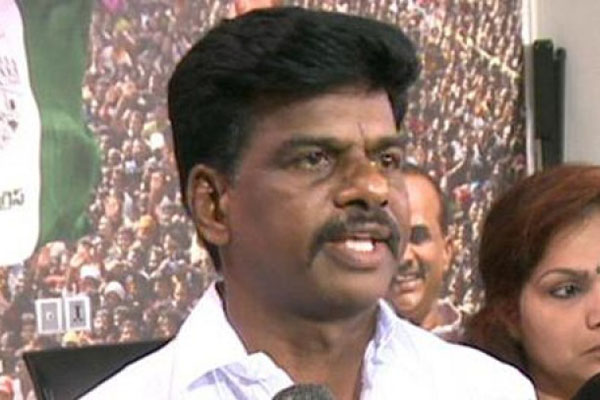 Kia continues to be in news for all wrong reasons ever since the change of government. The South Korean company put in Rs 12000 Cr and rolled out its first car. Instead of setting a right mood, Hindupuram YCP MP Gorantla Madhav humiliated and threatened Kia managers for apparently not giving him enough respect at the function. He didn't stop at that and went on to write bad remarks on the hood of the car. Kia gave an empty hand to the local youths, he wrote.
Madhav even threatened to speak to CM Jaganmohan Reddy and ensure that action is taken against Kia for not giving due priority to the local youths. Since coming to power, YCP Anantapur district leaders are asking Kia to remove existing employees and recruit YCP activists in their place. They are also demanding all contracts for their firms.
Already, Jagan didn't attend car roll out function just because Kia was brought to AP by Chandrababu Naidu. Jagan has been on a demolition spree against all those landmarks built in Naidu time. Industrialists are asking where is the guarantee that next government will not take revenge against YCP by not crippling all industries approved by Jagan now?