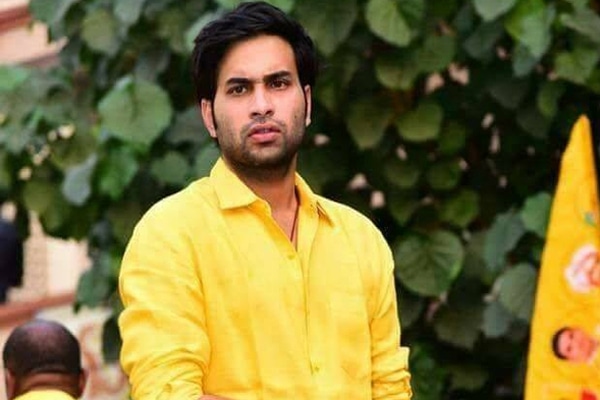 In Vijayawada city, the Devineni and the Vangaveeti families have strong base and both these groups are opposing the ruling YCP. As a result, the YCP is struggling to establish its firm hold in AP cultural capital despite being in power. Devineni Avinash is Telugu Yuvatha President and he is considered a source of strength for TDP as he is heading a long-standing powerful group since the death of his father Nehru. So YCP firmly believes that the TDP will bite the dust in Vijayawada politics if Avinash joins it. But the young leader is totally unwilling to shift his loyalty.
However, the YCP social media is continuing its campaign putting out stories about Devineni Avinash leaving the TDP on a regular basis. This has created a lot of confusion among the Devineni followers. This is why Avinash is forced to issue clarification every time there's a rumour. Now, Avinash is talking in terms of his firm resolve to continue in TDP till his last breath.
The YCP rumours about Avinash are gaining credibility because his father Nehru was once a close friend of YS Rajasekhar Reddy. This may be the reason why CM Jagan has a soft corner towards Avinash despite his strong opposition to YCP. No police case is filed against Avinash while Gannavaram MLA Vallabhaneni Vamsi and others are facing police harassment.