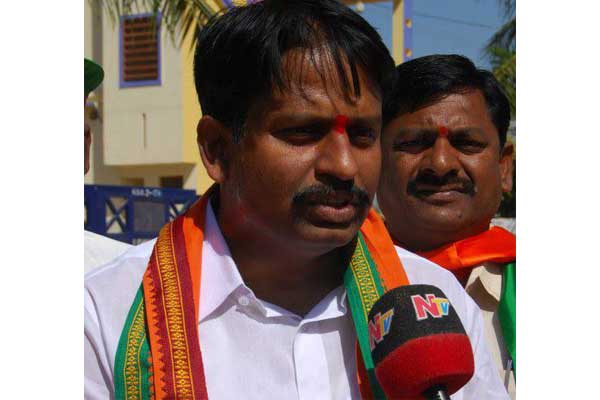 Former MLA from Mahbubnagar Yennam Srinivas Reddy quit BJP. According to party sources, the former IRS officer submitted his resignation to state party chief G Kishen Reddy. Yennam, who once was a close follower of T Chandrasekhar, left him following TRS chief's refusal to field Reddy as party candidate in 2009 elections. So, when Mahabubnagar MLA Rajeswar Reddy(ind) died necessitating byelection, Yennam joined BJP to contest the byelection. Much to the surprise of all major political parties, Reddy won the election in 2012 and became MLA. In 2014 he contested the election but failed to retain his seat. In the recent past his relationship with party leadership in Telangana has got strained. Along with another BJP leader Nagam Janardhan Reddy, he floated a forum, which failed to take off.
Talking to media persons on Monday, Yennam said the BJP and Congress parties could not become alternatives force to the ruling TRS in Telangana State. When asked about his future course, he said his future plan would be announced later.He said he had no immediate plans to join any party.
Taking a dig at the ruling party, Srinivas Reddy alleged that corporate companies were ruling roost in the state. "We will form a political platform next year to take on the anti-people policies of the ruling party. The TRS government has belied the hopes of the people," the former MLA charged. Stating that he has no plans to join any party, Yennam said their platform will fight for the cause of the poor in Telangana State.
Sources close Yennam told 'telugu360.com' that in all probability, he would align with Kodandaram, the founder TJAC and fight for rights of farmers issues, anti-people policies of the government.