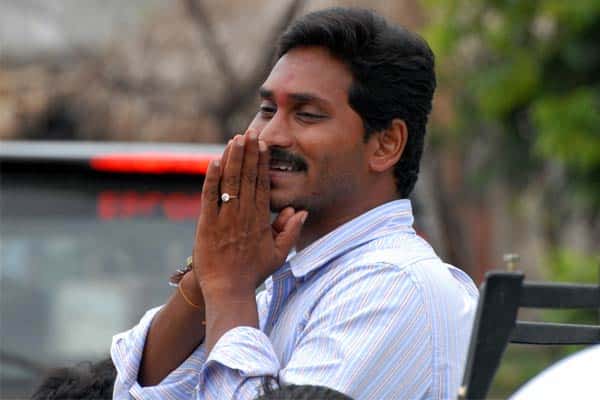 YSRCP Chief Jagan Mohan Reddy disappeared suddenly for couple of hours yesterday without even taking his security. One of the TV channels, known for sensational news, yesterday telecast a sensational news on this, saying, Jagan has met an MP's son secretly , yesterday, during the occasion of Dussehra. This guy, who is MP's son is not in politics,he was an active member in RSS and VHP organizations.
It is learned that YS Jagan Mohan Reddy has left for two and half hours and it is said that he met the son of a BJP leader. Further, this son of BJP leader is said to have worked actively in RSS and VHP and there is much curiosity over this meeting of YS Jagan with BJP leader.
Reportedly without even taking his security Jagan has got to meet this BJP MP's Son at his newly constructed house. Now, the RSS leaders have a taken a note of Jagan's conversation and has forwarded to BJP high command. Now the ball is in BJP's court.
As there is no clarity on what has gone into the discussion, different rumors spreading wild in social media. One such rumor is that Jagan wanted to offers as many seats as possible to BJP if they are willing to ally with YCP, but top BJP management insisting on merging YCP into BJP. On the other side, rumors among YCP cadre is that Jagan is taking help of this RSS leader to get permission for exempting him from attending court personally on Friday's during Padayathra.