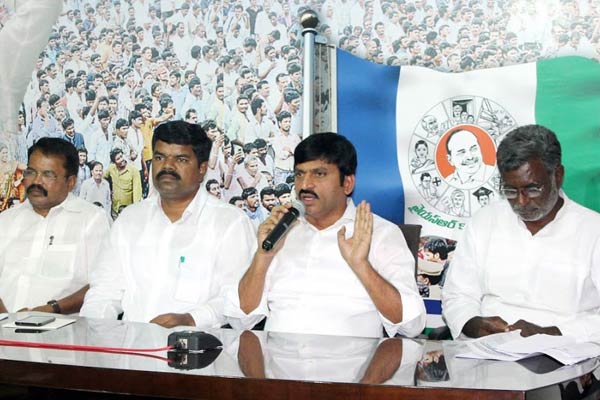 YSR Congress has decided to field a candidate for the Warangal Lok Sabha by-election scheduled to be held on November 21. The decision was taken at a meeting held at the Party Central office here on Tuesday with Party leadership, Telangana Party President P Srinivas Reddy told reporters.
The huge response to the Paramarsa Yatra of Sharmila has proved that the people still revere YSR for his welfare schemes as people of Warangal district are the maximum beneficiaries.
'People also understand the political manipulation behind the Lok Sabha seat falling vacant and TRS government failing to fulfill poll promises of loan waiver, securing MSP to farmers and providing houses to the weaker sections. YSR has built houses which run close to the number of houses built in the entire country which is the reason why he is remembered even today,' he said.
In the 2014 elections people were emotional and voted TRS but with the real colours of the party coming out, it will be YSR Congress that will be getting maximum support. Congress will not be forgiven for its petty minded politics in foisting cases against YS Jagan Mohan Reddy and TDP-BJP combine has proved its worthlessness, he said. The name of the candidate will be announced soon, he added.
With this decision, Warangal is going to be multi cornered contest which may divide the anti-government vote benefiting the TRS.