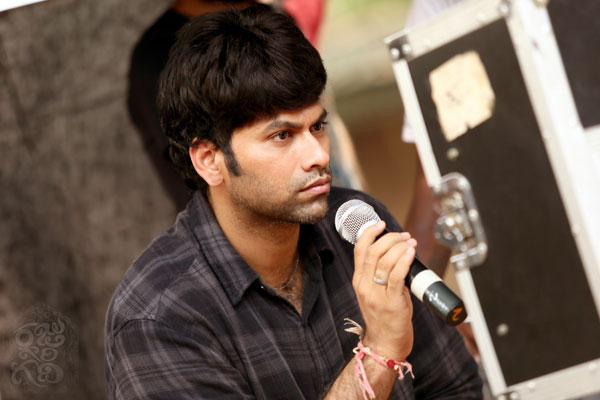 Omkar's growth as an anchor was something so very gradual but he stuck to it and never gave up. Despite being in a different profession as per qualification, he took the challenge of hosting shows in multiple channels, starting new trends, courting controversies and yet fulfilling his responsibilities as the eldest son in the house and as a doting brother too. Who'd guessed his turn as a director with Genius? But still, he doesn't want to take its failure to himself. Learning from his previous mistakes, he's now very sure of his next with a limited star cast and a content driven subject, Raju Gari Gadhi. Yes, that very title leaving a lot confused on what it's entirely about in the social media over the previous week. The film, failure, television and stardom and a lot of that, as he talks to Telugu360.com exclusively
Lessons through Genius: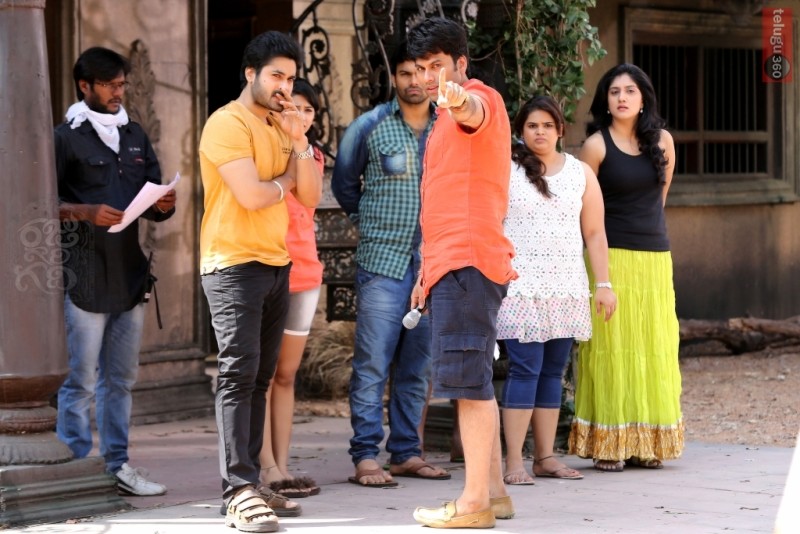 Genius taught me a good lesson. For every person, success and failure is a lesson. It was the first film for me and also for the producer. Budget was never a restriction for us, was planned at six crore and moved to ten crore and on. We wanted this artiste, this location and that, but ultimately our motive was to make a good film and we all were passionate about it. We wanted to bring grandeur into the film and everything went on without our knowledge. We did it without knowing the market value though we had content. Also, we released during Seetamma Vakitlo and Nayak. Despite being a small film from a new production house, the report was that the collection was good. The producer Dasari Kiran supported us but the budget went out of control. Technically, it was positive but commercially it was a negative experience. I also learnt that the film should be wrapped up in a stipulated time and my project exceeded 100 days. We can impress the producers with the story and say it can be done within 3 or 5 crore but it does not happen practically. If we make a film with a new hero and expect budget to be in the range of Pawan Kalyan, then it won't be viable. I feel bad that producer gave me a chance and I couldn't pull it off. Choose a genre first and then add commercial elements to it is my third lesson.
On home banner:
This is my own project on OAK Entertainments. I want to prove myself as a perfect director and am sure of getting good offers. On paper, I had planned 50 days and completed it in 42 days, that was my first success. My budget was three crore and there was a union strike, dates collapsed, there was a wage hike and budget went a sea change. I reworked on that three crore. After shooting what is on paper, forty five minutes of editing stuff goes into dustbin for any film. I studied again, removed unnecessary stuff and some songs and competed the film in the budget I initially thought on which is my second success. Now the third one is what I am waiting for, the audience should like the content.
Ashwin Babu is my brother. A elder brother's responsibility is to take care of his younger brothers. We all studied bachelors of physiotherapy, OAK is Omkar, A is Ashwin and the last K stands for Kalyan. When I began this production house, they, while working in their profession decided to travel with me. That is the bond we share. They were with me from the beginning of television shows. Ashwin was a participant from Aata 3 who dances and performs very well. Sundaram Master was the judge. When he came to the finals, I voluntarily kept him aside. "Finals lo nuvvu undakoodadhu, votings wise nuvvu ekkuva votes tho gelisthe Aata ke bad " antey voluntarily thappukunnadu. His final performance was Dasavataram song where Kamal Hassan got hit. It was an extraordinary performance. He got great response. I opened up on the stage. I said, "Nuvvu chesukunna paapamu, na thammudu ga puttadamu". If he were like other people, he would have won the final but just because he is my brother I eliminated him. Everyone felt distressed. I promised him "Thammudu, na valla stage digalsivocchindi, kaani life lo I will give you a good platform." That promise I tried to keep it up with Genius. That story from Chinni Krishna was written with Ashwin in mind. I met Dasari Kiran and he referred Havish as a hero. Ashwin was launched by Allu Aravind at the logo unveiling event.
Promise to my brother: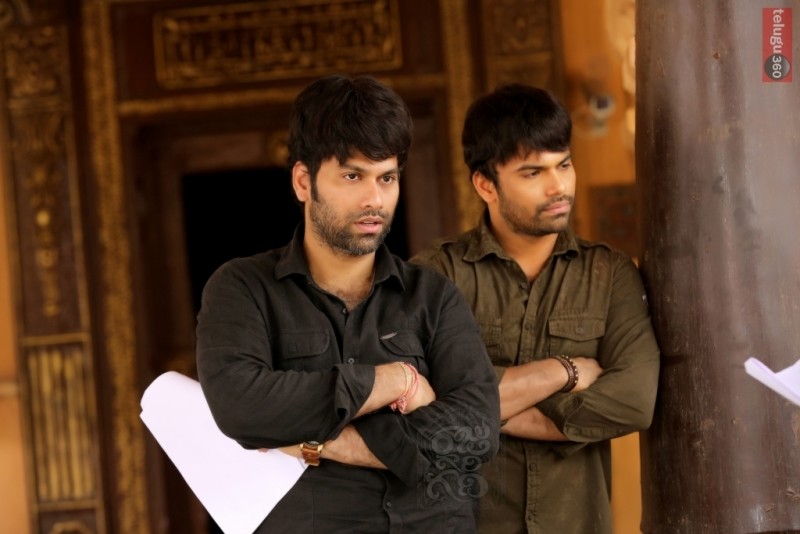 I told my brother that we haven't proved ourselves, we don't have producers; we have a few leads, beautiful supporting characters..will you do it? He said you become a director first, I will do whatever you tell me. I know you will take care of me when you become a director. We had to back each other as we don't have anyone. Ashwin acted as a cricketer fan, his presence was for 20 minutes, baga applause vocchindi theatre lo. But since it is a commercial failure, I took a gap and did Telugu projects for one and a half year. I wrote a story with Ashwin in mind and narrated it to MAA TV and Zee Telugu, they are my backbone. I met MAA TV chairman and told him a single line and the chairman okayed the satellite rights. After that I revealed to him that I am planning to take my brother as hero and asked him if he has any reservations. The chairman was very positive and said if you are confident, capable of extracting a good performance from him, we have no problem. Family members come first, tomorrow if he becomes a success, you will have a hero on hand, he will be an asset to the studio as well. I moved ahead with that positive energy.
What is Raju Gari Gadhi all about?   
There are seven leads and it is a concept based film. He is one percent more than all in the film in terms of footage. There is no introduction fight or song on him. No love scenes with the heroine. Starting nundi Ashwin meeda clap kottadam gaani, guests ni invite cheyatam kaani yemi cheyyaledu because he already went through disappointments. I was scared something might go wrong and finished the shoot silently. I want the publicity to reach maximum segments of the audience. If I had cut a promo on Ashwin, I might not get the response but because I didn't reveal the name and identities, things are evoking curiosity. I did it per strategy and the film will be 100 percent nice. People are asking me on whatsapp, what is this Rajugari Gadhi about? On one side, we are not able to find out why Kattappa killed Bahubali, do we need another problem? Today there will be a first look of Raju Gari Gadhi and trailer launch, however I won't be able to reveal how that is there in the film. It is a horror, comedy thriller subject. Ashwin Babu, Chetan Cheenu, Dhanya Balakrishna, Eshanya, a newcomer and Vidyullekha Raman, Dhanraj and Shakala Shankar are the leads and all have importance in the story.
On Missing TV shows:
I shot the entire film in Hyderabad as we have no budget unlike that time we went to Ladakh etc. Everyone are asking why I am not being seen but I had to respond without telling them about my direction plans. I am a son in every household, they have adopted me as a koduku, anniyya, thammudu etc. For Ankitam, the first show itself was in Gemini music channel. I worked for a year, got many fans and when the successive shows started asa an example, Aata, Challenge, Adrustam, 50-50 etc have won many hearts in the households. Andaru manasullo chotu sampadinchaanu. Sudden ga dooram avuthunte chala baadha ga undhi but I am sure they will feel very happy and proud that I am moving up the ladder. I want you all to bless me.