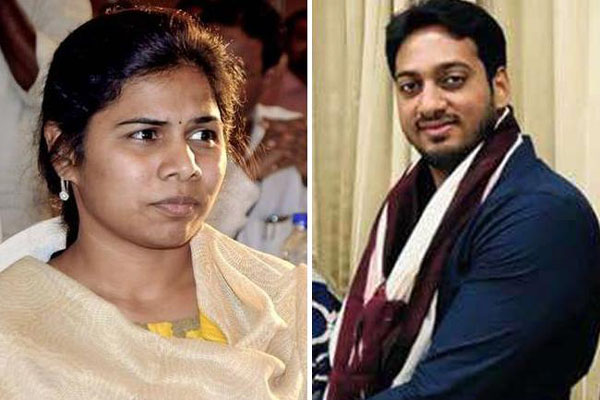 The Jagan Reddy government has filed already two cases in Allagadda rural police station against Bhargava Ram, husband of former minister Bhuma Akhila Priya. Rural SI went to arrest Bhargava in Hyderabad. However, Bhargava tried to avoid the arrest. Following this, Allagadda Rural SI filed a complaint in the Gacchibowli police station. Bhargava was charged with obstructing the SI from discharging his official duties. The SI complained that Bhargava tried to hit him with his car when he was approaching to arrest him.
Akhila Priya family is being targetted ever since her aggressive opposition to the uranium mining and search activities in Rayalaseema region. Her agitation has got support from the Left parties and several civil society organisations. Film celebrities have already expressed concern how uranium mining would spoil the waters of the Krishna river. This would hurt the interests of people of the two Telugu states.
YCP Circar is filing one case after another against TDP leaders who are subjected to mental harassment and humiliation. Former Assembly Speaker Kodela Sivaprasada Rao committed suicide because of the YCP harassment. But still cases are continuing to be booked.