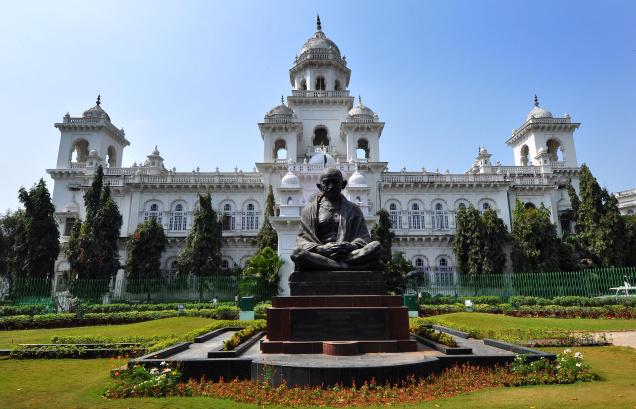 The monsoon session of Andhra Pradesh Assembly, scheduled to commence from  Monday, is expected to be a stormy one given the volatile political situation in the state.The session is commencing amid suicides by many youth demanding special category status. So far, six people committed suicide in frustration that the special category state status, which is being projected cure-all pill for AP,  had been denied by the centre.
The talk in corridors of power is that government may prudently  agree for a debate proactively on special status and ask  opposition party to  join the government in adopting a resolution to be sent to the Centre for consideration.
" Government is ready to allow a day-long discussion on the subject and finally for adoption of a resolution demanding the centre  to accord special to AP to be  sent to the centre. This is possible only if the opposition party cooperates," sources in the government said. This is the strategy to pacify the aggressive opposition.
The belligerent opposition YSR Congress, however, is all geared  up to corner the government on slew of issues, including the failure of TDP government  to get Special Category Status for the State accorded, and controversial land acquisition for the upcoming capital, Singapore's role in Amaravati development, Stampede at recent Pushkaralu, financial  package for Rayalaseema, North Coastal Andhra, suicides of farmers, drought, cash-for-vote scam, telephone tapping etc. APCC president N Raghvira Reddy listed 28 important issues to be discussed in the Assembly in a letter addressed to all MLAs. The opposition  is likely to demand Naidus' withdrawal from NDA in protest against the denial of special status.
On Sunday, ahead of the session, chief minister  Chandrababu Naidu closeted with senior TDP leaders and ministers on the strategy to be adopted to counter the Opposition attack  Legislative bodies of the state. On the other side, leader of opposition Jaganmohan Reddy had a meeting with his party's legislators to chalk out his party's strategy to corner the Government.
Government chief whip Kalava Srinivasulu told Telugu 360 that the government was ready to take up any issue provided the  opposition allows the House function without disturbance. However, YSRCP MLA Visweswar Reddy cautioned that  government should not attempt to bulldoze the house with its brute majority. " Every time it was government that was responsible for the derailment of the session. Government should  allocate enough time for the discussion  of various important subjects, even by extending the session for a couple of days", Reddy told this correspondent.