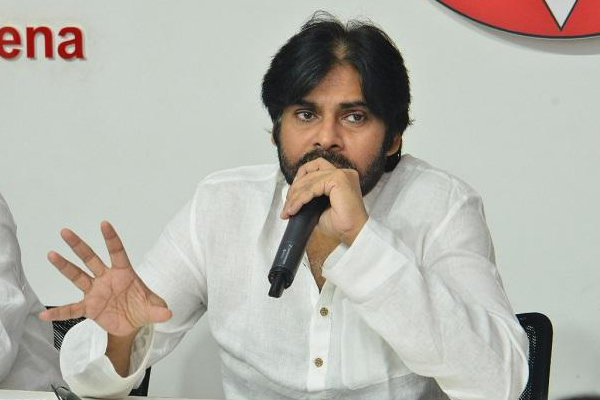 Hyderabad: The selection criterion for fielding potential candidates in Assembly and Lok Sabha constituencies in Andhra Pradesh has become a cumbersome exercise for Jana Sena party. However, sources say that Pawan Kalyan fans more likely to get top priority over politicians, who joined the party of late. Jana Sena has already set up a screening committee, which has started receiving applications from aspirants.
The screening committee comprising Hariprasad, Riyaz Khan, Mahender Reddy and Madasu Gangaram, is now busy with the selection process and will submit the list of probables to Jana Sena chief Pawan Kalyan soon.
"We see heavy rush for Assembly constituencies when compared with Lok Sabha seats. The screening committee is receiving applications till February 21 and will finalise the list this month end. We're confident that social equations will be maintained in the selection of candidates as the screening committee is also well balanced as it represents all sections of the society," said a Jana Sena leader.
The latest resignation of Jana Sena party Eluru Parliamentary committee executive member Mathe Babi, the party has turned cautious in choosing candidates and addressing the dissatisfaction among aspirants and cadres. At the same time, Jana Sena party seems to be firm on disciplinary aspect when it comes to dealing with rebels.