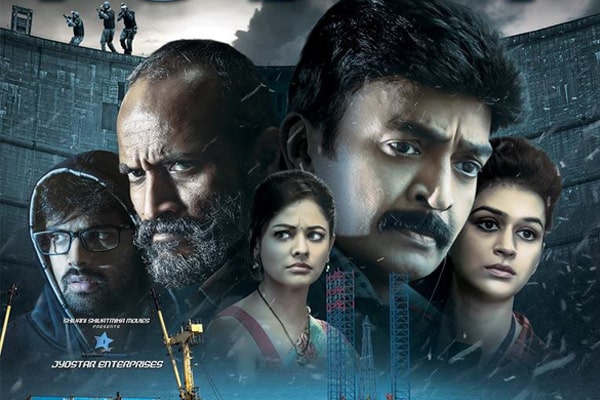 Apathy from Tollywood on PSV Garuda Vega
In Tollywood, path breaking and trendsetting films usually garner huge support from all avenues. No matter if it is a star studded big ticket film or a low budget film with underrated actors, the support from both audience and industry people has always been encouraging for filmmakers and artists who came with groundbreaking content. We have seen numerous occasions in the recent past when Tollywood bigwigs have openly appreciated films which raised the standards of Telugu cinema. However, Rajasekhar's PSV Garuda Vega, which perfectly fits in the category of trendsetting Telugu movies in terms of filmmaking, seems to be an exception for this.
PSV Garuda Vega, directed by Praveen Sattaru, generated a superb talk and critics have eulogized it as a rare breed of Telugu cinema for its top notch technical aspects and grand taking with a shoestring budget. Despite good talk, the film is underperforming at the box office. The reasons might be many, but the most disappointing thing is Tollywood celebs have hardly responded on the film.
Rajasekhar and Jeevitha invited many industry bigwigs for the special premier show. But, not many have turned up for the screening. Also, the film garnered very little support in social media from some of the big names in Tollywood who usually shower praises on good films.
Rana Daggubati is the only star actor who praised the film and team in social media. Senior actors Balakrishna graced the audio launch event and Chiranjeevi spared some time with Rajasekhar and Jeevitha before the film's release. Even star filmmaker SS Rajamouli, who praised enthusiastically about films like Patel Sir and Paisa Vasool in social media, remained silent after watching PSV Garuda Vega.
The apathy shown by Tollywood celebs has slightly disappointed Rajasekhar and team and to some extent it has impacted the collections as well. A film like PSV Garuda Vega deserves good appreciation from all corners.