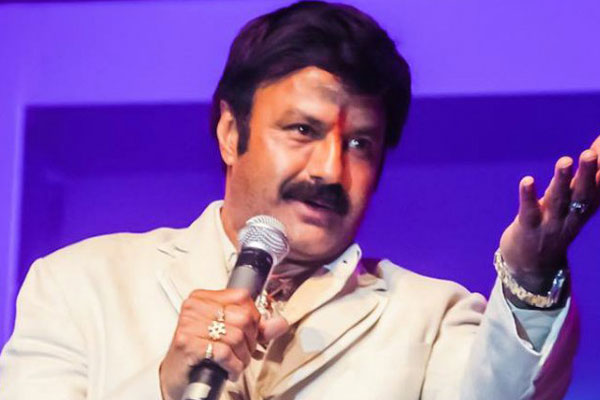 Film actor, and Hindupur TDP MLA, Nandamuri Balakrishna made quite shocking comments on PM Modi and BJP party. Balakrishna attended Chandrababu Naidu's 12-hour 'Dharma Deeksha' in IGMC (Indira Gandhi Municipal Corporation) Stadium herein Vijayawada.
Talking at the event, Balakrishna said, 'Modi should first learn to love his wife and respect senior leaders like Advani Ji. You are nothing but a betrayer. You did injustice to the state of Andhra Pradesh, and the 5 crore Telugu people.
Every Andhraiteshould fight like a Gautamiputra Satakarni to get the SCS for the state. It is time for Modi to stop playing cheap politics and making his aides-de-camp run the show for him. What does he think of himself? Does he think that we don't have mud and water? Is that what he brings when he visited Amaravati?
One shouldn't forget that BJP had only 2 MPS in the Parliament in the past. BJP is in this position today because of Nandamuri Taraka Rama Rao and Nara Chandrababu Naidu. CBN is the only leader who has the calibre to rule the state of Andhra Pradesh', concluded Balakrishna.