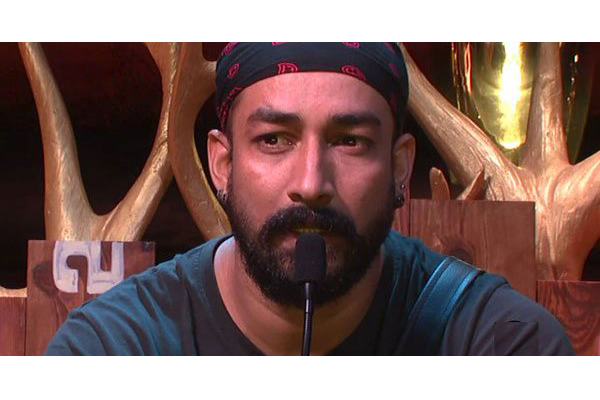 As most of the audience expected, Amit Tiwari got evicted from the house today. Kaushal ,Deepti ,Geetha Madhuri , Roll Rida and Amit were in danger zone this week.
Amit totally spent 99 days in the house and left the house without seeing 100th day in the house. Even though Amit did not win the title, his image totally got transformed among the audience. Before Bigg Boss, he was always seen as bad boy but after the first episode itself people got surprised to see him as a nice gentleman and as person with child like nature. In fact, in the beginning episodes itself, Nani humorously told him that , he may not get villain roles and negative roles anymore as earlier.
Nani asked Amit, after coming out of the house, whom he thinks will be the final 3 in the house. For that question Amit replied, "I don't have any confusion regarding this, it will be Samrat, roll Rida and Geeta". It is surprising to see a pattern emerging regarding the top 3. Geetha Madhuri and roll Rida names have been mentioned in top 3 by both Shyamala and Amit. Also, both Shyamala and Amit did not mention Kaushal's name in the top 3.
Currently there are totally six members left in the house – Tanish, Samrat, roll Rida, Kaushal, Deepti and Geetha Madhuri. Just two more weeks left for the grand finale.