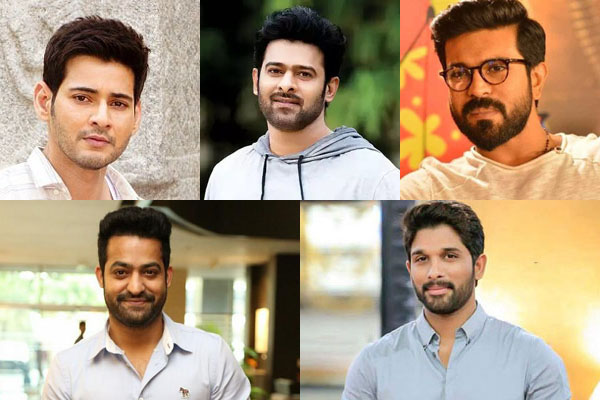 The market of Telugu cinema expanded like never before. Language is no more a barrier and several Bollywood makers are investing a bomb on the remake rights if the film has enough interesting stuff. With the producers raking massive profits through the non-theatrical rights, several Tollywood top actors are venturing into production. Prabhas already enjoys a lion's share in UV Creations which is floated by his friends Vamshi, Vicky and Pramod. Ram Charan too launched Konidela Production Company and is producing Megastar's films on the banner. In the future, Ram Charan's Konidela Production Company will co-produce his films too and will share the profits of his projects.
NTR is in plans to work with NTR Arts (Kalyanram's banner) in the future along with other production houses. NTR Arts will be active for all the future projects of Tarak. Mahesh is enjoying the profits of his films from the past few years. His home banner GMB Entertainment is already producing a bunch of concept-based flicks and Mahesh will take over an amount of the profits through GMB Entertainment of his upcoming movies. Allu Arjun is the latest one to join the race and he already hinted that Geetha Arts would be present in all his future projects. Allu Arjun is quite open to reveal that he would take the profits along with his paycheque for his upcoming projects.
All the top actors of Telugu cinema will enjoy the profits of their upcoming projects. Though some of the producers are hesitant, they are left with no option except to send the profits for the top actors.