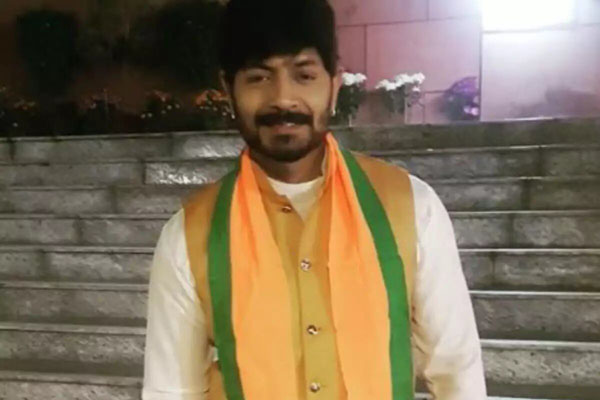 Bigg boss season 2 Telugu winner Kaushal joined BJP today. Along with him, his wife Neelima also joined BJP. Details as follows.
Kaushal is one contestant who got immense popularity with Bigg boss show. Kaushal army was formed on his name and after completion of the show he started Kaushal foundation to do charity work. His fans also contributed to the foundation for charity activities. But there was also criticism on his attitude as his statements like – Guinness book contact him, prime minister office call him hand university abroad offered him doctorate film – made him a laughing stock. Also some of his fans came out and alleged about misuse of funds in Kaushal foundation.
Before 2019 election, he backed Telugu desam party in the presence of chandrababu Naidu. Now he changed the party and joined BJP. Give statement that is impressed with and the vision of Modi and that is the reason for him to join BJP.
We will have to wait and see how will be his political future, especially given the fact that winning Bigg boss title didn't give any boost to his career in movies.