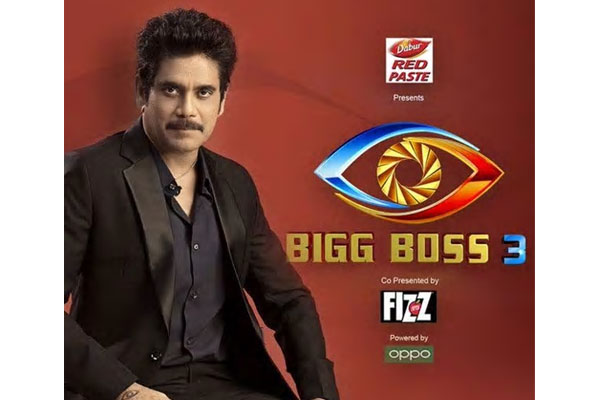 Bigg boss Telugu 3 continues to engage Telugu TV audience with entertainment, altercations and emotions. Day 5 of Bigg boss was full of altercations and fights among housemates.
The discussion about ongoing war between Hema and Rahul, that started couple of days back, continued on day 5 also in Bigg boss 3 Telugu. Later, there was another storm in a teacup when Punarnavi complained that somebody has eaten half of her chapati without letting her know. Initially it was suspected that Ali Reza could have done that and there was chaos and confusion in the house. Later it turned out to be Baba Bhaskar who had eaten her share of Chapatti and the issue subsided immediately as Baba bhaskar apologized.
Then there was another fight between Hema and Srimukhi after the luxury budget task. Bigg boss gave a small task to Hema and Jaffer. Both of them are put in separate closets and asked to select one of the buttons between red and green. If each of them selected different colour then they will get luxury budget. As Jaffer pressed red and Hema pressed green, house got luxury budget of three thousand points. However while, selecting the items for the given budget, they selected only items worth of 1500 points for lack of time as they initially wasted couple of minutes. Hema pointed that it was because Sreemukhi busy having food, they lost couple of minutes initially. Shrimukhi reacted very violently for the comments passed by Hema and there was war of words between Hema and srimukhi. It is to be noted that Hema had fight with Himaja, Rahul and Srimukhi so far in the first week of bigg boss Telugu 3.
Finally just before end of the episode, there was another fight between Vitika and Mahesh as Vitika alleged that Mahesh talked rude with her. Her husband Varun Sandesh who has been maintaining low profile till now without himself indulging into these altercations bursted on Mahesh and shouted," how dare you speak like that with my wife". Mahesh tried to explain his version and the episode came to an end.
With each season, the show is getting tougher and tougher as contestants are more competitive and there are many fights in this season in the first week itself. It seems there will be tougher episode tomorrow as well as the fight between Mahesh and Varun Sandesh seems to be continuing.