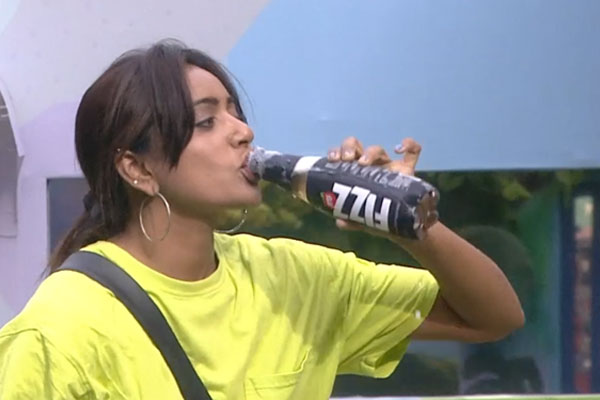 Thursday is usually day of captaincy task in Bigg boss. Today. Bigg boss gave the opportunity to become captain only to the housemates who had not become captain earlier. So, housemates like Varun, Baba, Shiva Jyothy were out of the race. Out of the remaining, Punarnavi did not evince interest to compete for captaincy. So, Himaja, Sreemukhi, Ravi, Mahesh and Vithika competed for captaincy. Out of these 5, Bigg boss asked the house to select three contenders and the house selected Sreemukhi Mahesh and Vitika through voting.
The task is – these three people need to go for a race – either sitting on someones back or holding someone else on their back. Ravi helped Sreemukhi, Varun helped Vithika by carrying them on their back. Mahesh did the task y carrying Jyothy on his back. In each round they have to keep their flags in a box and Vithika won the tasks by putting 21 flags where as Sreemukhi put 20 flags and Mahesh put 21 flags. Vithika could not hide her happiness as she became captain for the first time.
Before this task, Punarnavi who rebelled against Bigg boss yesterday agreed to do the task of shoe polishing today. Varun convinced her for so long but she was still adamant. Rahul asked only for a while. But she looked like she changed her mood after Rahul told. Then again Varun convinced and she agreed.
Baba Bhaskar etc teased asking who should be given credit of convincing her whether Rahul or Varun given the track between Rahul and Punarnavi. However, after captaincy task she again argued with Rahul for a while but reconciled with him later.