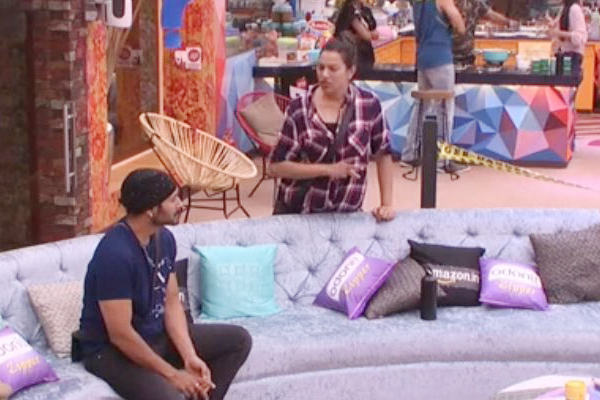 While last week's marriage task in Bigg Boss was very boring, this week's murder mystery task was able to engage audience for couple of days. But after this task, Kaushal got rude shock of the season. He got nominated for entire season. That means he will be in danger zone each and every week until final episode.
The task:
As per this week's task, housemates were given different roles like police officer, detective, murderer and common public. Roll Rida and Ganesh were police officer and detective respectively. Rest of all are part of common public. But twist is Geetha Madhuri, who is also part of common public, is actually murderer but housemates don't know this. Bigg Boss gave her a set of secret tasks. She can complete those talks with any of the housemates. As she completes those tasks, the housemates whoever fall into her trap will be treated as dead. Big Boss will announce the name of the candidate who is dead. Police and detective has to find out why they are announced as dead and who the murderer is.
Geetha completed all tasks successfully:
Geetha Madhuri intentionally provoked Kaushal into a heated argument as part of the secret task. She made Shyamala to dance with her. She fed bread to Samrat. Same way, she finished tasks with Amit and Deepthi. As and when she completed the task, Bigboss announced those candidates as dead. Actually those tasks look silly but at the same time if it is not for Geetha and her bizarre attitude, Police and detective could have identified the murderer.
Geetha nominated Kaushal for entire season :
After Geetha Madhuri completed all the tasks given to her, the murder task came to an end. Bigg Boss asked Roll Rida and Ganesh Now announced the name of the suspect. They have a chance to question the suspects. However roll Rida and Ganesh failed to figure out who the murderer is and they got it wrong as they announced it is Tanish. After both of them failed, Bigg Boss announced that it is Geetha Madhuri who is the murderer. So as per the agreement, she got immunity for nomination. Not only that she can nominate one Housemate for rest of the season. She told name of Kaushal. Kaushal was seen very much disappointed with this.
Geetha explained Kaushal:
During a conversation with Kaushal later, Geetha Madhuri explained Kaushal why she chose him. She told three reasons for this. First, Kaushal always says Bigg Boss game has to be played strategically.
Second, Kaushal always advised Geetha to consider the decisions that is most beneficial. Finally, she told, Kaushal has the support of Kaushal Army and so he is the safest person to be in the nominations. Because anyway he will come to finals because of huge following he has. Kaushal, for the first in the house, realized and told Geetha that, all his heated arguments with her also might have helped her take decision against him.
Even though this action looked like a jolt to Kaushal, actually Geetha also took the risk, because had she failed she would have been in the similar danger zone. We'll have to wait and see how this is received by the audience.