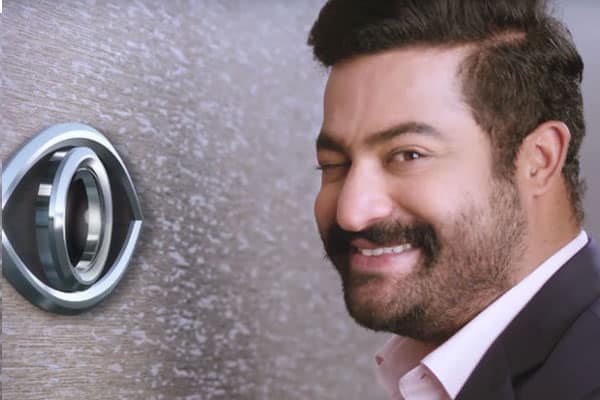 Bigg Boss Telugu
It's been a week since the "Biggest reality show on Telugu television" Bigg Boss took off. In the very first episode, audience were critical about Tarak's hosting skills. While the start was shaky, it took only a week for the star actor to evolve as host. On Saturday, he was comfortable in his role as host for audience and was at ease with contestants like a dost. Telugu Big Boss will be TRP topper only on Saturday and Sunday courtesy the host, similar to its Hindi counterpart.
Despite loud noise by the makers, the contestant list has been a huge disappointment, especially with a colder reception from the audience. The viewers are yet to figure out why the makers picked these individuals who have not been in recent news or have been in news for all the wrong reasons. The show doesn't have a name that can be called popular or even reprehensible.
The weekdays Monday through Thursday, have been bland despite being a prime-time telecast. According to the rules of the Bigg Boss house inmates cannot sleep during the day. While some doze off, those who are awake just lacklustre. The contestants are giving a torpid tone, and often they are seen lying on couches, sofas and benches.
Constantly focusing on the cry baby is infuriating. The airtime showing the girl crying and whatever she talks makes no sense. Moreover, people are going out of their way to make others comfortable, instead of being true-self. Except for Jyothi, all the contestants want to play safe and are not shedding their masks. They are failing to reveal their true nature and always trying to sing the same tune.
Kalpana is coming out more like a sacrificing woman than a competitor. Not feeding a sour Laddu to someone but preferring to eat it herself is not projecting her in good light. Audience get such content in daily soaps and this forfeiting melodrama is the last thing one would expect on Bigg Boss.
There are no celebrities who can add glamour quotient. Even though there were some hopes from Archana, she was found in PJs all through the week. The contestants did not even care to dress up. Tarak had to assign an individual to make sure people groom themselves.
In fact, Prince said, "I am unable to bear this aunty talks please send some youngsters". The show makers should understand that at prime-time slot the viewers segment is diverse. Constantly talking about cleaning house, bathroom, food etc is annoying and not at all happening.
Except for Mumaith and Dhanraj, not much is being delivered by the so called "celebrity contestants". With Mumaith probably leaving for Drug racket SIT probe on 27July, she will most likely be back to show, unless there are dire consequences.
The other inmates lack the tone to make the show hit, instead they just want to get out of the house as soon as possible. Not even one person so far said "I am here to win the show".
It is a blessing for these celebrities to make themselves known with a wider range of audience, but how much efforts they will put will be seen only in the next 65 odd days? Till then, not only Bigg Boss but the audience are also keeping an eye on them!