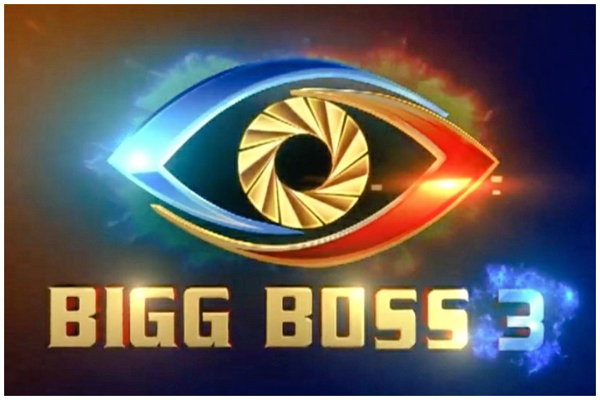 Bigg boss season 3 Telugu is going on with top TRP ratings and it is less than 3 weeks to decide the title winner. As of now, it looks like the top 4 contestants to reach the finals are more or less confirmed and all the fights in the next 2 weeks only to decide the 5th finalist. As of now, there is a total of 7 contestants in the house – Sreemukhi, Varun, Rahul, Baba Bhaskar, Ali, Shiva Jyothy and Vithika.
These are the top 4 finalists?
Recently Mahesh Vitta gave an interview and when asked about who will be the title winner, he gave an interesting answer. He told that it is not possible to decide who will be the winner at this moment but one among Sreemukhi, Varun and Rahul will be the winner. In fact, his opinion is in consonance with opinions of many audiences. Sreemukhi has been playing the solo game since the beginning and sustained even when the VVRP (Varun-Vithika-Rahul-Punarnavi) gang targeted her. Rahul, who entered the show as underdog, turned as the favorite after the week in which almost entire house nominated him. Varun, being a hero, has been a favorite since day 1 and he retained his popularity till now.
The fourth person who may be a finalist is Bab Bhaskar. He has been consistent in the house and he got lots of sympathy during the medallion task. More than Mahesh Vitta, who entered the house as a comedian, Baba entertained the housemates a lot.
Who will be the 5th finalist?
Out of Ali, Shiv Jyothy and Vithika, it is difficult to predict who will be the 5th finalist. Shiva Jyothy has been crying a lot in the house. Initially, it made audience also emotional but later it reached the extent of irritating the audience. She is in the house only because she didn't come to nominations in the last 7 weeks.
Vithika also got a lot of negativity as she has been getting the help of Varun at every possible instance and also because of the way she won the medallion task. Moreover, there is a wide perception that Vithika and Varun are playing a combined game instead of individual game. All this is hampering her prospects.
Ali Reza, who was considered a favourite in the initial weeks, lost all his charisma after reentry. It looks like he reentered only to help Shiva Jyothy as there is no fire in his game nowadays.
We will have to wait and see who will be the final 5 in this season.