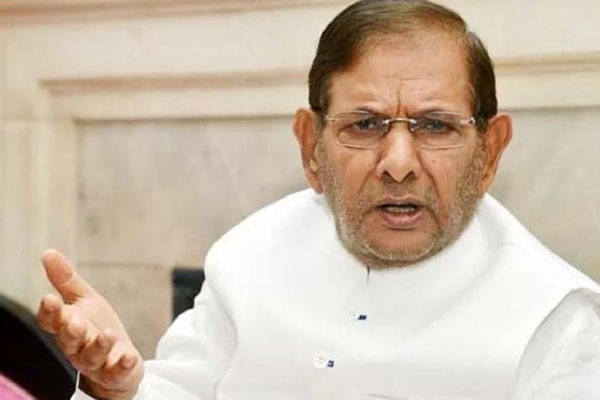 Rajasthan chief minister Vasundhara Raje responded on body shaming comments on her by veteran Bihar politician Sharad Yadav. She said the Election Commission must act on such comments. Details as below.
Earlier, former union minister and and Bihar politician Sharad Yadav commented at an election rally that "Let Vasundhara relax, she is tired",sarcastically referring on her weight. Today Vasundhara Raje responded on these comments and expressed shock at Sharad Yadav's body-shaming cooments on her and said the Election Commission must act. "I am shocked. I feel insulted. He has insulted women. I think to set an example, it is very important that the Election Commission takes cognizance" Vasundhara Raje told. She added, "Is this the sort of example he wants to set for youngsters? Congress and its allies should be restrained in their language". Already, BJP party in Rajasthan has complained to the Election Commission on these comments.
However, Sharad Yadav apologized for his comments but told, he is very close to Vasundhara's family and he even told her directly that she is becoming obese nowadays. He told, he made those comments in lighter-vein only and doesn't intend to hurt her.
Telugu360 is always open for the best and bright journalists. If you are interested in full-time or freelance, email us at
Krishna@telugu360.com