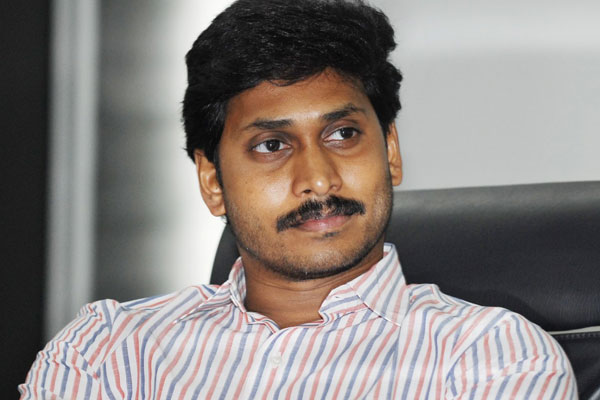 As the issue of special status to Andhra Pradesh ran out of steam, Call Money has become cause célèbre for Opposition leader YS Jaganmohan Reddy. The first day of the winter session today had successfully been exploited by YSR party. This issue had been used to attack chief minister Naidu in every conceivable way. Unlike, special status issue, where Naidu could at best be criticized for not putting enough pressure on centre for getting special status, Call Money racket has all the elements of a masala movie to make a villain out of Naidu. Simple Call Money is not an effective weapon to hit at the CM. Because, lending money at exorbitant rate of interest is not new in any part of the country. The private money lenders had already been blamed for the suicides of farmers long back. The element of sex racket has made the call money all the more powerful. Jagan is in a hurry to do as much damage to his bête noire as possible before the links of other political leaders with call money connections are exposed. Because, police records say no party is free from call money taint.
But, today Jagan attacked chief minister Naidu with choicest epithets to show him as the man responsible for the whole racket. Addressing media, after the adjournment of Assembly for the day, the Opposition Leader Jaganmohan Reddy called Chandrababu Naidu " Call Babu, Money Babu and Sex Racket Babu. He said today's Assembly looked worse than the Kaurava Sabha and Dusshasana Sabha. He alleged that the Call Money cum Sex Racket had the direct blessings of chief minister Chandrababu Naidu. He said his party had in its possession photographs of Chandrababu Naidu with the accused of the Call Money racket. He displayed some photographs for the benefit of media. He alleged that Ambedkar reference was taken only to distract the people's attention from the real issue.
Even though many TDP MLAs and MLCs had their fingers in the racket, Naidu had no courage to touch upon them, he alleged. " Naidu is leaving no stone unturned to divert the people's attention away from the sex racket. He has no right to continue in power even for a day," he said and added that his party MLAs Sivaprasada Reddy and Ramalingeswar Rao had been suspended simply because they questioned Naidu's role in the call money racket. Jagan even alleged that Chandrababu Naidu was getting benefited from land , sand and sex mafia to show that the issue is of much more important than the special status to AP.
In the meantime, the special status issue has got reduced to a small dharna near Gandhi statue in Parliament House by YSRC MPs today.