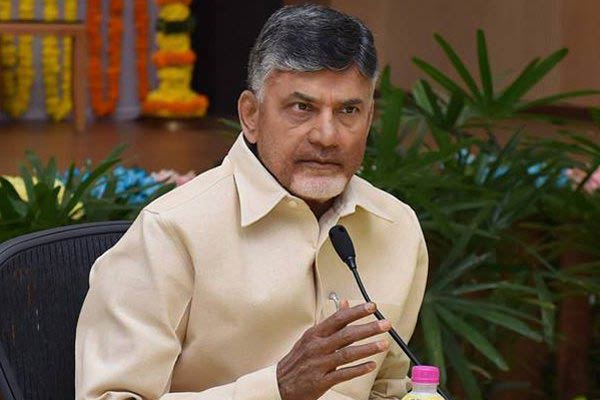 Telugu Desam president and Chief Minister Chandrababu Naidu had completed four years in office today. It was on this day Chandrababu Naidu took oath on the spacious open place right in front of the Acharya Nagarjuna University in 2014. Thus he became the first Chief Minister of the residuary State of Andhra Pradesh.
There were a lot of hopes on his leadership and his experience. As bifurcation was felt injustice and the process followed to divide the State was taken as insult, there was strong desire among the youth, mostly those who settled in the software jobs in Hyderabad, Bengaluru and Chennia, had preferred Naidu to rebuild the State. Though margin of his victory over Jaganmohan Reddy was just 5 lakh votes, despite the Narendra Modi wave and Pawan Kalyan's craze, several sections of the State also looked forward to him to do some wonders to build the new State.
When he assumed charge on this day four years ago, there was a little over Rs 16,000 crore revenue deficit; there was no capital and Hyderabad was the common capital; there were no Central institutions; there were no industries; there was no big city except Visakhapatnam and Vijayawada. There was no source of internal revenue and almost all the urban local bodies were in neck-deep debt, including the Vizag Municipal Corporation and the Vijayawada Municipal Corporation. These civic bodies have already pledge their assets – schools, commercial complexes and stadia – to meet the administrative cost.
It was that situation when Chandrababu Naidu assumed charge. It was returning to power after 10 hard years for Chandrababu Naidu and his TDP leaders, but it was new beginning for the people. They have lost Hyderabad, a place of employment for many unemployed youth. While US had been the employment destination for a small percentage of people, Hyderabad was the US for more than 80 per cent of the unemployed youth to try their luck for living. Chandrababu Naidu had promised job for every family and unemployment stipend for these youth, besides other promises, which made these youth to look forward this experienced leader.
Four years have gone, the youth are still waiting for employment or unemployment stipend. Every family is still looking forward to Chandrababu Naidu to give a job or stipend. No additional jobs were created in the last four years, except the tall claims on Kia Motors and others and those investment MoUs that run into a few lakh crore of rupees investment in the State, which never moved even an inch out of the paper. The much talked about unemployment stipend is yet to roll out and there is a ceiling of Rs 1000 per month per youth as being prepared by the government now. It might take a few months from now to this proposal to reach the youth. There is also a cap on the beneficiaries basing on their educational qualifications, age and economic conditions. Thus these hopes too are dashed after four years.
Telugu360 is always open for the best and bright journalists. If you are interested in full-time or freelance, email us at
Krishna@telugu360.com