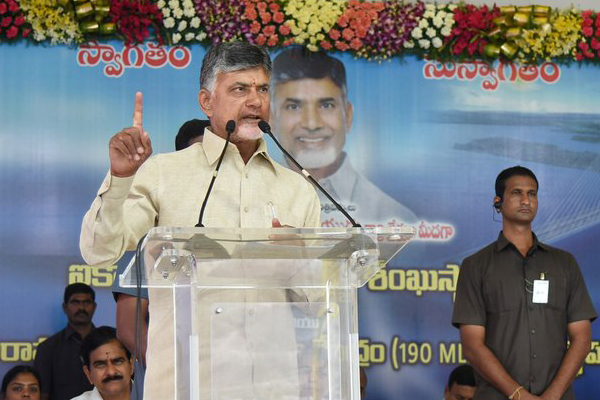 AP CM Chandrababu Naidu made fun of Jaganmohan Reddy's statements with regard to KCR's Federal Front. Naidu accused Jagan of beginning another drama promising Andhra people to bring special status by working with the Telangana Rashtra Samithi (TRS). CBN challenged Jagan and KCR to form an open alliance and contest the AP election unitedly if they were really genuine in their efforts to help the AP cause.
Naidu gave his strong comments on the Jagan-KTR meeting on carrying forward the Federal Front plans among regional parties in the country. He said Jagan, KCR and PM Modi are all working together to hurt and damage the prospects of AP in development and welfare sectors all through. The Modi government has to release Rs. 75,000 crore to AP towards its promised assistance to the state as part of separate statehood.
CBN said while PM Modi and KCR are doing outright injustice to AP, Jagan is colluding with them as part of secret deals to cause further damage to AP people. Naidu said KCR and Jagan are forming not Federal Front but it is Modi Front with their aim only to bring back Modi to power at the Centre and destroy AP forever. CBN asserted his TDP party will work with all anti-BJP parties in the country to prevent Modi from continuing as PM in coming election.