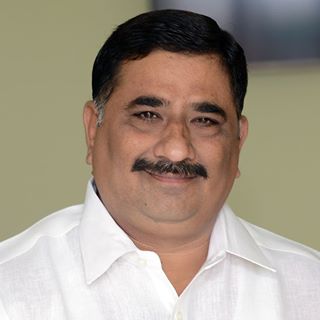 Assembly general purposes committee today ratified the speaker Kodela Sivaprasad Rao decision to remove the portrait of former chief minister YS Rajasekhar Reddy from Assembly lounge.
The committee which met today felt there had been no tradition of keeping the portraits of  CMs in the committee hall or any other place. YSR members abstained from the meeting.
" As per the practice, portraits of  former speakers alone are hung on the walls members' lounge. They have removed the three portraits namely Tanguturi Prakasham, Potti Sriramulu and YSR. There is no dispute as to where the first two portraits are to hung. But, as for YSR's portrait, we have to think in conjunction with other former chief ministers. We want to a take decision after consulting all," chief whip Kalava Srinivasulu said.
"The committee is not opposed to hang the portrait of YSR. It suggested the House  to think of other former CMs also. who contributed to the development of the state, and honor them suitably by placing their portraits at an appropriate place," he said.
He said there was no violation of convention in removing the portrait.
However, YSRC took  objection for convening the General Purpose Meeting and ratifying the removal of YSR portrait from the assembly lounge.
"The meeting was convened at a time when our party members were on  dharna at New Delhi and  Committee doesn't have the proporate representation from YSRC. The meeting has not right to take any decision,' party MLA G Srikanth Reddy said.
" YSR was the only Chief Minster to die while in office that too while he was going to attend an official programme. Former Lok Sabha Speaker GMC Balayogi, who also died while in office, was adequately honored by giving his name to the library. TDP is not showing equal respect for YSR," he said.
The party argued that NTR portrait had been  placed in the Parliament, though he was never a member of either of the houses. "It is only a matter giving respect to the departed souls and the Speaker should take initiative and restore the portrait," he said.