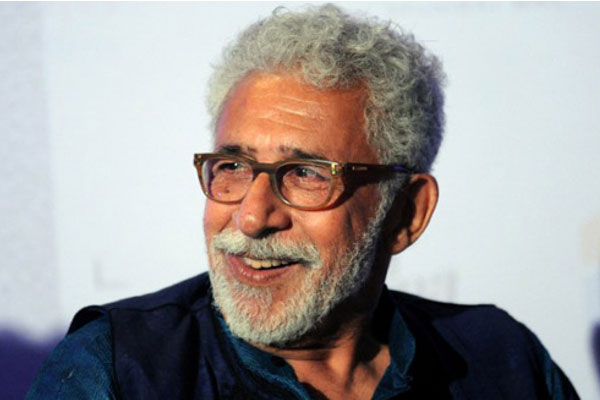 Veteran actor Naseeruddin Shah sparked a fresh controversy by passing comments on intolerance in the country. His comments that, death of cow has more significance than a police officer's death in the country – spurred controversy and many started trolling him on social media though a few supported his comments.
It is known news that Police inspector Subodh Kumar Singh and a civilian were killed in mob violence after allegations of cow slaughter on December 3rd. Nasiruddin Shah responded on this incident and said, he is worried about the safety of his children in today's India. Referring to the violence in Uttar Pradesh's Bulandshahr, he said: "We have already witnessed that the death of a cow has more significance in India than that of a police officer." He added, "I am worried for my kids.If tomorrow, a mob surrounds them and asks which religion they belong to, they will have no answer as my wife Ratna and me chose not to give religious education to our children."
Nasiruddin Shah's comments have drawn scathing criticism from right-wing trolls and some of them compare this behavior with his role in Sarfrosh movie, in which he played role of Pakistani singer who spits venom on India.