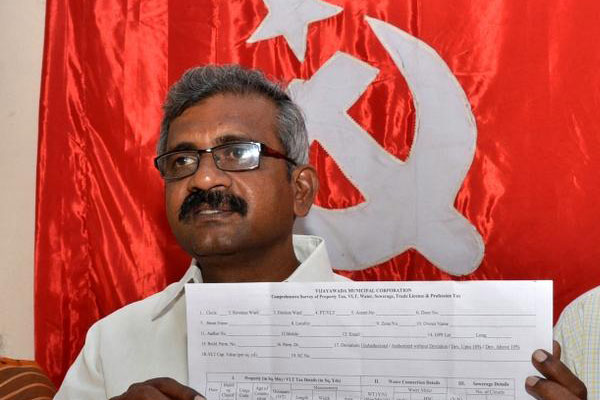 CPM took strong objection to state government's plan to organize a world-class event on the day of laying foundation stone for the proposed new capital Amaravati. Last week 'telugu360.com' broke the news about state inviting bids from global companies to organize a spectacular event on October 22, 2015, when Prime Minister Narendra Modi is scheduled to officiate the foundation laying ceremony. Japan and Singapore Prime Ministers have been invited for ceremony by the state government.
CPM demanded the scrapping of the tenders immediately as it was sheer waste of public money. The party accused that the appointing consultants for every work in new capital had become work-culture of CRDA. CPM Capital Region Committee convener Ch. Babu Rao on Tuesday said the CRDA was not supposed to work like a corporate entity by appointing consultants for every work which is the responsibility of authority itself.
"In all 25 consultants have been appointed for various works. More glaringly, a business development consultant has been appointed. Is the CRDA meant for doing business or has it been set up for Capital construction?", Babu Rao asked. And the latest controversial decision by the Authority is to invite bids from the global event management agencies. "Why is it that an event managing agency required for a foundation stone laying ceremony. Why can't the Government do it on its own?" the CPM leader asked.
"There was no transparency in the CRDA administration. Every activity is a closely guarded secret. Negotiations and agreements with the private firms have become classified documents.," Baburao said , demanding a white paper on revenue and expenditure as well as the activities of the CRDA.
All the documents concerning the agreements entered with the private firms should also be made public, the CPM leader demanded.