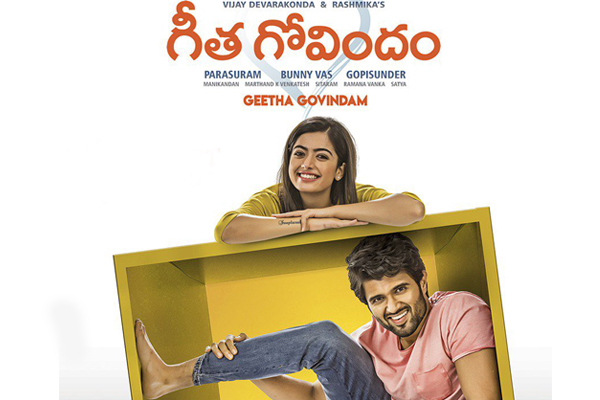 Geetha Govindam Overseas Profit Loss Statement
Parasuram's directional film Geetha Govindam starring Vijay Deverakonda, Rashmika Mandanna in lead roles was released on August 15th 2018. Produced by Bunny Vasu, the film has collected a gross of $2,458,285 to become 7th highest grosser of All-Time in USA. It's also the highest grosser for the hero Vijay Deverakonda beating Arjun Reddy which had collected a gross of $1,778,560.
Coming to Profit loss details, the film has collected a distributor share of $1,370,786 which converts to 9.60 Crores in INR. From Non-USA markets it has fetched another 0.60 Crores INR, to make it a total distributor share of 10.20 Crores in Overseas. The film has costed 2.70 Crores (including expenses like VPF, Publicity) which means he has ended up with a profit of 7.50 Crores. The film is a huge BLOCKBUSTER and one of the highest profitable venture in Overseas.
Click here for Complete Box Office Reports
| Theatre Chain | Gross | Distributor Share |
| --- | --- | --- |
| AMC/Regal | $682,089 | $306,940 |
| Cinemark | $1,044,211 | $626,526 |
| Marcus/New Vision Theatres | $160,258 | $80,129 |
| 8k Cinemas | $99,853 | $59,911 |
| Others | $471,874 | $297,280 |
| Total | $2,458,285 | $1,370,786 |
| USA Share in INR | | 9.60 Crores |
| Other Countries Revenue | | 0.60 Crores |
| Overseas Rights (including expenses) | | 2.70 Crores |
| Profit/Loss in INR | | 7.50 Crores |
Verdict: BLOCKBUSTER