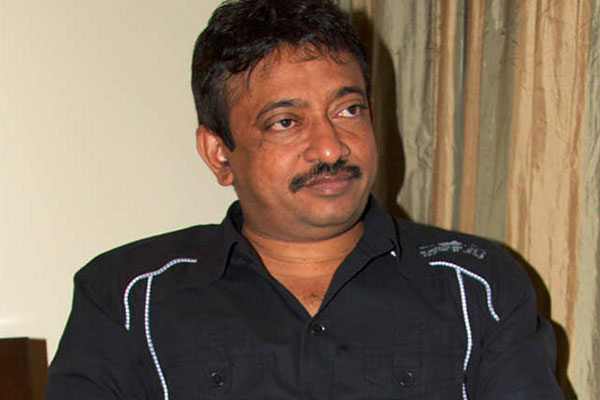 Days after Nagababu's tweet praising Nathuram Godse which had landed him in trouble, controversy's favourite child Ram Gopal Varma opened the Pandora's box agreeing with the views of Chiranjeevi's brother. Reacting to Nagababu's tweet on Godse, "I partly agree with him that Godse's motivation of killing Gandhi was patriotism. I disagree with the murder of Mahatma Gandhi, but the act was done with Godse's view of patriotism. My opinion on Gandhi is extraordinary, he was a great man who used an unusual, unheard and remarkable weapon called non-violence. I admire Gandhi a lot as it is not easy to influence millions of people. That said, I strongly believe that Godse's motivation to kill Gandhi was 100 per cent patriotism. I read a book on Gandhi's grandson who was fascinated on why Godse has killed his grandfather. I also read Larry Collins and Dominique Lapierre's Freedom At Midnight and followed Godse's confession in the court. My film The Man Who Killed Gandhi will be from Godse's perspective. Gandhi will appear in the last scene," RGV said in an interview.
Recently, Nagababu stirred up a Hornet's nest by praising Nathuram Godse. A Congress leader has lodged a police complaint against Nagababu for praising Godse in Twitter.
RGV, who is currently busy in making a movie on corona virus, believes cinema is going to be transformed in the aftermath of the pandemic with the digital space opening up in a big way. "My film on corona virus is the first film on the pandemic globally and it is meant for OTT. Filmmakers should look at over-the-top (OTT) platforms to release their movies. Content is going to overshadow the box office. Theatres are not a part of the film industry. They are like shops selling a manufactured product. OTT will be a 100% boost for big ticket films, dialogue drama and action oriented movies. I have not seen a movie in a theatre for the last 10 years because of several distractions. I don't like to see a film when people are around. Even if theatres were to open, it is ludicrous to watch movies wearing face masks. I fail to understand how the six feet physical distance will be maintained between viewer to viewer. The distance between seat from seat in theatres or multiplexes could be hardly seven inches. How can the theatre owners ensure six feet distance is followed? Further, to realign or reevaluate theatres is not only an unprofitable and unviable proposition but also time consuming," he said.
On sensuality in his movies, RGV said he differs with Raghavendra Rao's idea. "Raghavendra Rao likes (boddu) navel, I like thodalu (thighs). Raghavendra Rao's favourite spot in a heroine is the navel (boddu) where he drops grapes, oranges and every other type of fruit, while mine is thighs," he said in a lighter vein.
On the recent controversy of Balakrishna not invited to the two meetings held by the film industry with Telangana Chief Minister K Chandrasekhar Rao and Cinematography minister Talasani Srinivas Yadav, RGV made no bones about serious differences in the film industry. "Industry is not kalamathalli, it is a business organisation. There is no kala nor is there any thalli. This whole talk about kalamatali is all trash. What is kalamathalli? We are doing business. The industry is extremely competitive which thrives on jealously. I don't believe in this talk of kalamathalli. When someone sells idli will you say idli thalli or the hotel that sells the idli as hotel amma thalli? I disagree that the industry is united and disagree to the claim that it is one family. Everyone is in the business of making money. The industry is producers, actors and directors and they are divided. When a movie gets a bad review, industry enjoys it. They derive vicarious pleasure when someone gets a bad review for their film. It is human nature that we derive vicarious pleasure from someone's failure. They think someone's failure is their own success. I don't beleive in film industry meetings. People have tea, coffee, gossip. Nothing happens there."