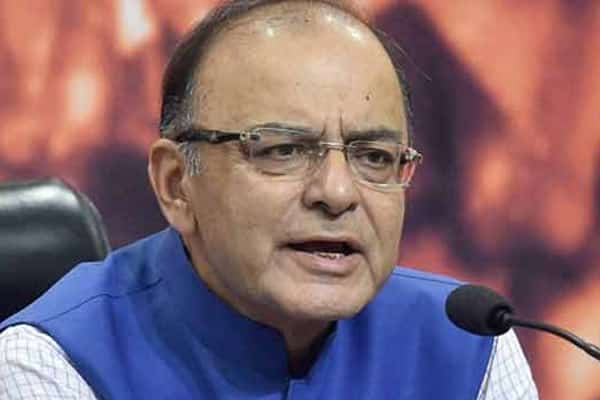 The new indirect tax regime — The Goods and Services Tax (GST) — will be launched at the midnight of June 30 in the Central Hall of Parliament in an hour-long event that will evoke memories of the "Tryst with Destiny" moment of 1947.
President Pranab Mukherjee, Vice President Hamid Ansari, Prime Minister Narendra Modi and former Prime Ministers Manmohan Singh and H.D. Deve Gowda will be among those who will attend the special event, Finance Minister Arun Jaitley told a press conference here.
On the midnight of August 14-15, the country ushered in Independence from British rule with a special function in the Central Hall in which the first Prime Minister, Jawaharlal Nehru, made his now famous speech "Tryst with Destiny".
"GST switch-over will happen from June 30 midnight. Late on June 30, a programme will be organised in the Central Hall where all Members of Parliament, state Finance Ministers, Chief Ministers and officials who assisted in (the rollout of) GST and chairpersons of the Empowered Committee will be present," he said.
"GST will be launched exactly at midnight," he said.
Acknowledging the role of previous governments in readying the GST, Jaitley said: "Many governments have played an important role. The UPA government announced GST in 2006 and the Constitutional amendment was introduced in 2011. GST was passed unanimously by Parliament in 2016."
Both the President and the Prime Minister will speak on the subject and two short films on GST will be screened in the Central Hall.
So far, apart from Kerala and Jammu and Kashmir, all the states have passed the State GST (SGST) law. Jaitley said that while Kerala will pass the SGST this week, the process was still on in Kashmir.
"If any state is left out of GST, the traders and consumers both will suffer. Traders will not get any input tax credit," he said.
Jaitley said since a two-month period relaxation had been given to traders in filing returns, businesses will get ample time to get ready for the new indirect tax system.
"In July and August, we have extended the date for filing the monthly returns. Industry and trade have to prepare themselves, it's not a very complicated system," he said.
"No one has any business not to be ready. Now the readiness will be determined by September 15 when the traders have to file the first return. If the trader will still not be ready, probably he doesn't want to be ready," he added.
Talking about the new indirect taxation system, Jaitley said that in the medium and long term, GST, being a more efficient system, will check tax evasion resulting in increase in revenues.
"States and Centre's revenue will increase. It should have positive impact on GDP. Size of formal economy should increase. In short term, there could be some challenges. But in the long run, the number of assesses will increase," he said.
Jaitley said till last week 65 lakh traders had registered themselves under GST.