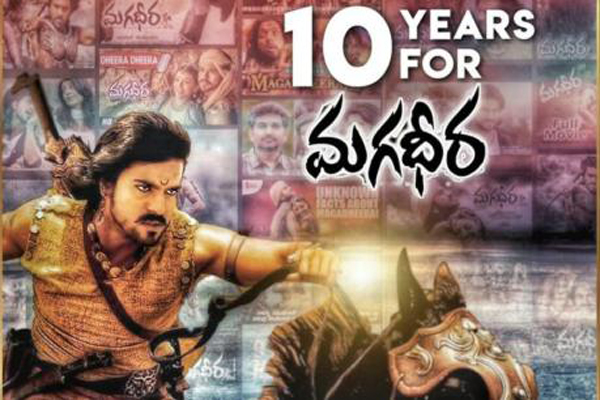 Ten years down the lane, released the film that not only rewrote the box office history of Tollywood, as well as India, but also laid the foundation for what was going to be the biggest film franchise India ever witnessed. The former was Magadheera and the letter is Baahubali franchise.
The film not only opened at very high note but the legs were simply extraordinary. There was no record which Magadheera wasn't top at. The film had an extraordinary ₹20 crore Week One share in Telugu state, but what was even more extraordinary was the over 3x legs to ₹62 crore, now that's something even the low opening films fail to achieve. In fact, the two leggy medium budget blockbuster recently, F2 and Geetha Govindham were barely able to double their first week. When compared with the likes of Baahubali 2, Baahubali or Rangasthalam, they weren't even double of their first week.
Magadheera Lifetime Distributor Shares:
AP/TS : 61.94 Cr
All India : 69.24 Cr
Worldwide : 73.74 Cr
Below are the records created by Magadheera during it's run:
1. Day One, Weekend, Week & Lifetime records for any Telugu Film.
2. Beat Previous Tollywood's highest grosser Pokiri by a double margin.
3. First 100 cr grosser for Tollywood & Second from South India after Sivaji.
4. Created lifetime record in each and every territory in the Telugu States which was not attained by any other film in 2000s.
5. All India highest share for any Indian film beating Sivaji 67.5 cr (all languages). Bollywood's highest distributor share film was Ghajini with 60 cr share.
6. 50 days Centres in Telugu States(Still holds the record).
7. 100 days Centres in Telugu States(Still holds the record).