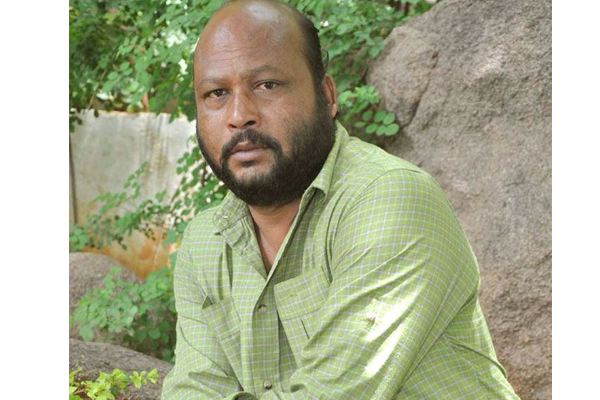 [intro]Fish Venkat's prominence as a comedy actor has literally ballooned after his act in Subramanyam For Sale. The audacity in his part, where he doles out punchlines one after the other in English and is playing catch up game between the antagonist and the hero has reached masses like never before. Though his appearance in the Antakshari episode in Gabbar Singh was well remembered too, Harish Shankar's latest film has ensured him a better reach as an actor. He owes his career to the director, with whom he has worked in all films except for Ramayya Vasthavayya and confesses his respect towards VV Vinayak and Mohan Babu. He has plans to launch his younger son into films too in the coming months. A lot more about how the 'fish' in his name , his past memories, politics and the industry in an exclusive chat with Telugu360.com [/intro]
Headway into films and going beyond the fish market:
By birth, I am a Ganga Putrudu (fishermen community). I am Venkat, but the industry has given me the label Fish Venkat. The reason for my entry in films is Srihari, he brought me into this industry twenty years back though I was not interested. He would be living in Balanagar. I knew his family well. We both would practice at LB stadium. I was working in Musheerabad Fish Market earlier and was asked to work in Vijayarama Raju, but I did not. Then I came in Orey Thammudu as a character amongst four people and followed it with small films and gave a small gap. My business was getting affected. My brother had fish business, I would actually work in films without his knowledge.
Getting recognition over time:
I was actually noticed in Kushi with a small dialogue. In 2002, I came in with Aadi again and never had to turn back for opportunities. VV Vinayak is my Godfather, he understood my language, my character and knew how to exploit me. He was the first director to recognise and give value to Telangana slang in films. Now it is Harish Shankar who has given me a shot in my arm. In Gabbar Singh's antakshari episode, everyone were given one song and I was given two songs.
Films that helped him carve a niche identity:
After Aadi, writers and directors have started thinking and writing roles for me. Harish anna likes me a lot, I did Shock, Mirapakay, Gabbar Singh. I did not work in Ramaiyya Vastavaiyya as I did not have dates. Now people are raving about my work in Subramanyam For Sale which again is a Harish Shankar film, I must have done around 70 movies. Chennakesav Reddy, Dil, Bunny were also good films that gave my career a certain amount of stability. I never give importance to money. Even now, I take what people give me great humility. If I am free and have time I do any film, I don't insist on a particular figure. Sometimes, I have done films for free. I stopped going to the gym but I was even selected for Mr Telangana competition.
Lessons from the industry :
Mohan Babu anna once told me something, "When we are working in the industry , we should not waste the money but invest it properly." He said that during the shoot of Political Rowdy. He has a good sense of timing and punctuality. He is always ahead of time and I learnt from all his positive aspects.
About Family and plans for the future:
My father would work in IDPL. He is from Chintal basthi in Khairatabad. I have two sons, the eldest one worked in Subramanyam For Sale and am planning to come up with a film for a younger son after a month. The title is 'Ayithe Verma Kakunte Na Kharma'. It is a very good story and I hope people will like it. Director is Anji, who has been in the direction department for 15 years. If you see him, you will remark Veeda director? Me and my friend have decided to invest some money into the film.
I do a lot of stunts, would take risks but now I won't be able to do that. I have a lot of friends in politics but I don't take sides as all are my friends.