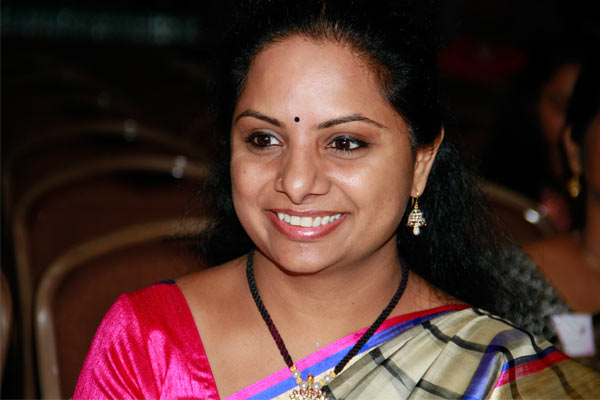 Nizambad MP Kavita took up the right cause. Telangana is being given little attention by the centre in many respects, especially in the development of tourism. None of the state's centres with tourism potential figured in the list of tourism centres the union government planning to develop. Recently union government has launched PRASAD (Pilgrimage Rejuvenation and Spiritual Augmentation Drive ).Under this program 12 cities -Amritsar, Ajmer, Dwaraka, Mathura, Varanasi, Gaya, Puri, Amaravati, Kanchipuram, Vellankanni, Kedarnath and Guwahati- cities have been identified for development. None of the Telangana cities- such as Basara, Bhadrachalam or Yadagiri Gutta, Kaleswaram etc figured in the list.
The union tourism ministry has sanctioned Rs 131 lakh for the development of four rural tourism sites. The states in which these sites are Arunachal Pradesh, Jammu and Kashmir, Maharashtra, Meghalaya, Mizoram, Nagaland, Uttarakhand, Punjab and Tripura. Apart from that, it has launched a new scheme called Swadesh Darshan for integrated development of tourist circuits around specific themes. Telangana is conspicuous by absence in these plans.
So, Nizambad MP met union tourism minister Mahesh Sharma to get Bhadrachalam included in the proposed Ramayana circuit. Unless pressure is mounted Bhadrachalam is unlikely to draw attention of BJP led NDA government. Because, though BJP sought votes reciting Rama and Ram temple, it never looked southwards to promote Bhadrachalam during previous NDA regimes. No BJP national Ram Bhakt had ever thought of visiting the Rama of Bhadradri. She also sought to generous funds for the development of country's only Saraswati temple.
But, we want to remind the Kavita, knows for tenacity, that there is another aspect of tourism which many tend to forget: the Jain culture. Apart from Ramayana circuits, the center is planning to develop three spiritual circuits across the country namely Buddhist Circuit, Jain Circuit and Sufi Circuit.
Kavita and state government should work to get Jain sites included in the proposed Jain spiritual circuit. Telangana has got many Jain sites which are reeling under negligence. Kolanupaka Jain Mandir is one such site to be developed by the centre. Kolanupaka flourished during Rashtrakuta period in 11th century A.D. as a major Jain centre. Bringing this under Jain circuit raises the Telangana profile in the tourism sector.