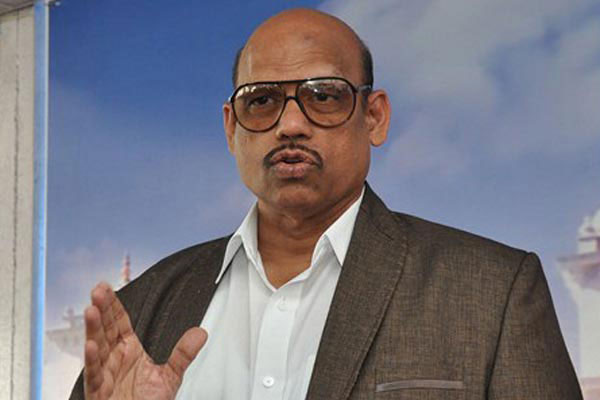 TG Venkatesh, the original protagonist of "One-state-or-Three -States" theory before the division of Andhra Pradesh, has warned the people of the region that the region's barren lands, mines and other resources were being transferred into private hands making the region deprived of natural resources.
The TDP leader and former Congress minister said this type of policy towards Rayalaseema would lead the people into demanding separate Rayalaseema state to preserve the resources. These lands could well have been used to set up central and state industries instead of transferring them to private hands, he said. Though in a feeble manner, he raised separate Rayalaseema state slogan sowing the seed of separate movement. It is certain to germinate one day, if not tomorrow.
Rayalaseeam elites are coming out gradually to demand separate state. Incidentally, the voice is being raised by none other than TDP leaders. It clearly indicates that their honeymoon with TDP is over. While formation of Andhra Pradesh carried the fetus of Telangana separate state, the bifurcation Andhra Pradesh carried the fetus of separate Rayalaseema demand in its womb. For some time this may lie dormant. But, any political disillusionment with ruling party, at any time in future, will have the potential to ignite the sparks of movement.
In an indication to the shape of the things to come. Rayalaseeam & Uttarandhra Hakkula Aikya Vedika convenor T G Venkatesh warned the state and centre of launching a political outfit with an objective to demand separate Rayalaseema state. He said this was an inevitable fall out of the continued injustice being done to the region.
He said centre and state should now start addressing the demands of Rayalaseema.
The demands he raised are:
1. Setting up second capital in Rayalaseema
2. Announcement of blue print of the development of irrigation and Industries with guaranteed allocation of funds.
3. The region consisting of Kadapa, Kurnool, Anantapur and Chittoor – should be divided into eight districts
4. North Coastal Andhra districts of Visakhapatnam, Vizianagaram and Srikakulam should be divided into six districts
5. According to Venkatesh, they are interested in the second capital because associated development of the capital would help generated employment in the region. In his view there would be compulsory flow funds from centre and state apart from the private investment to the second capital.
8. "The decision to construct the new capital at Amaravati led to skyrocketing of land values and real estate boom in Krishna and Guntur districts. This benefitted not only farmers even the other section of society also.
9. Only such a decision alone would help Rayalaseema. So the region should be development second capital region in Andhra Pradesh. About 40,000 acres of government land is available in the vicinity of Kurnool .It is being alienated to industrialists by a single stroke by the Government. Instead these lands could be given given over to industries being set up by Central and State Governments, but not to private industrialists. He say Rayalaseema is getting transferred into private estates.
10. Sunkesula Dam should be constructed with a storage capacity of 15 to 20 tmc ft.