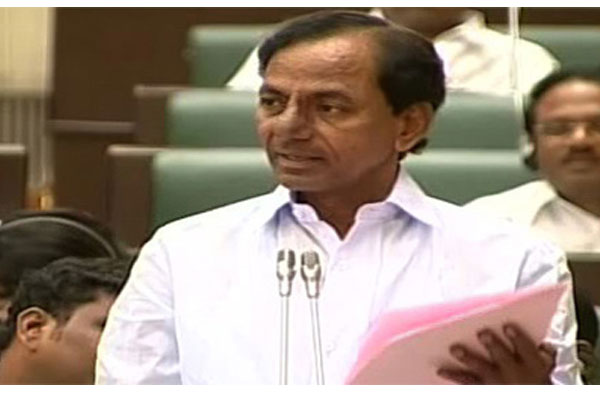 The recently elected TRS government presented its budget for Rs. 1.82 lakh crore in the State Assembly. Making a statement in the House, Telangana CM Chandrasekhara Rao continued his typical style of attacking, provoking and insulting Andhras though in an indirect manner. His promise to the people is that he would continue the Telangana reconstruction activities that were begun five years ago. KCR says they were undoing the damage done to Telangana during the regimes of United AP rulers.
KCR's insults are seen as indeed big disappointments by AP people. He used his political manipulations to separate Andhras from well-developed Hyderabad capital city. Later, he joined hands with PM Modi and Amit Shah only to prevent the Central government from helping AP. Now, KCR has taken the ultimate decision of putting Jaganmohan Reddy in power so as to take AP under his total control. Thus, he would find it far easier to get abnormal political influence in national politics.
For KCR, everything is politics and nothing matters when it comes to systematic administration. Andhra political leaders are discussing latest budget speech of KCR. They say there is no doubt Jagan will certainly face the bad consequences of KCR's continuing anti-Andhra stand.
Telugu360 is always open for the best and bright journalists. If you are interested in full-time or freelance, email us at
Krishna@telugu360.com