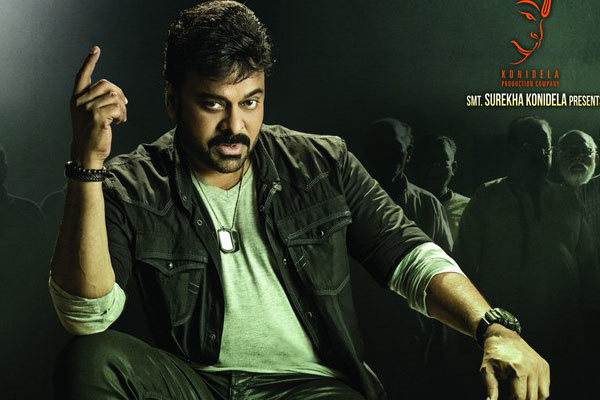 Mega Star Chiranjeevi's prestigious 150th film Khaidi No 150 directed by VV.Vinayak is readying for spectacular release on Jan 11,20017. Expectations are increasing on the film which is Chiranjeevi's comeback film after a gap of ten long years. In the meantime rumours are spreading on this film for quite sometime.
While negative rumours are spreading that Chiranjeevi is not at all happy with the film's output, others say Chiranjeevi and entire team is over the moon with the film output and they are fully confident of the film turning out to be a blockbuster.
Telugu360 inquired about the film's original output and it is coming out that V V.Vinayak emerged successful in completing Khaidi, which is the remake of Tamil hit Katti according to the tastes of the mega fans. Inside talk is Vinayak desigend Chiranjeevi look, mannerisms etc in such a way that his makeover will give shock to mega fans. Chiranjeevi's entry scene, three songs, interval bang came out in a sensational manner and these are the plus points for the film.
Posani's punch dialogues came out quite well and Brahmanandam became bakara once again. Brahmi's comedy is only average. But what is weak is pretty ordinary climax. However entire film has been carried on Chiru's craze and charisma and those who watched the film say Chiranjeevi's dancing moves power the film to completely different level. Many say Chiru is more handsome than he was during Indra time and Chiru's charisma will turn the film into a complete blockbuster. This is delightful news to all mega fans.
Telugu360 is always open for the best and bright journalists. If you are interested in full-time or freelance, email us at
Krishna@telugu360.com